Live news stream
Two dead as storms sweep across Britain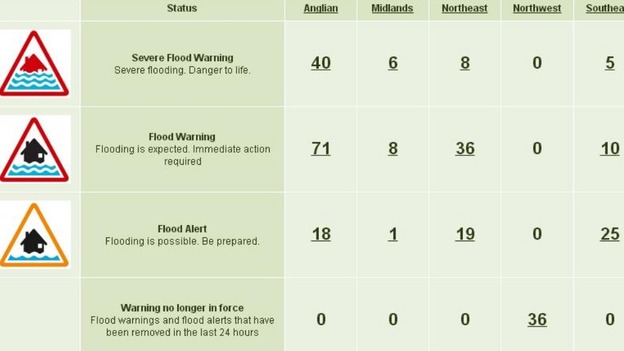 The Environment Agency currently has 59 severe flood warnings in place, where there is a danger to life. There are also 125 flood warnings, where flooding is expected and immediate action is needed, and 70 flood alerts, where people should prepare for possible flooding.
Check your area at the Environment Agency flood warning website
Help-to-buy users 'confused'
Property website Rightmove has called on the Government to clarify its Help to Buy scheme after it was revealed over a third of the first time buyers using it, did not fully understand it.
According to Rightmove, the mortgage guarantee scheme can be used:
Pre-owned properties
New-build properties
First-time buyers
Current home owners
The equity loan section of the scheme can be used on:
New-build properties
First-time buyers
Current home owners
Advertisement
World pays tribute to global icon Nelson Mandela
South Africans took to the street to songs about their beloved former president Nelson Mandela as the nation began mourning his death.
Warning: This footage contains some flash photography
Read: World pays tribute to global icon Nelson Mandela
Read: Former South African president Nelson Mandela dies aged 95
Two dead as storms sweep across Britain
Environment Agency teams said they are monitoring beaches in West Sussex with staff bracing themselves for high tides.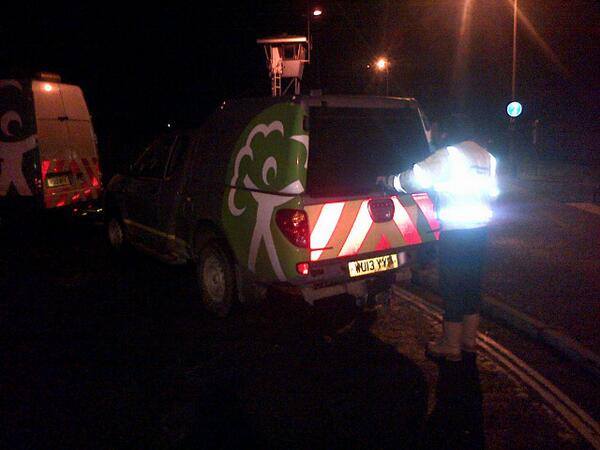 Help-to-buy users 'confused'
Some 34% of first time buyers using the Help to Buy scheme admitted they are confused about the next phase of the scheme, a property website said.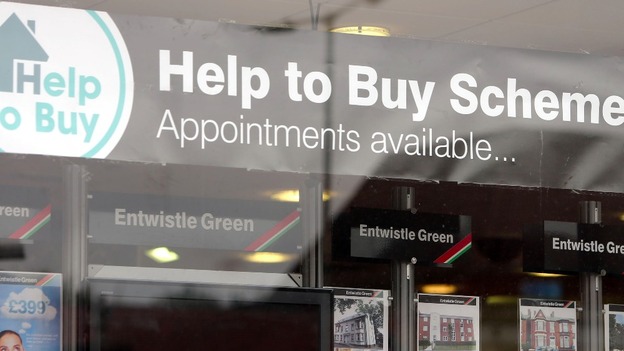 The Government launched Help to Buy in October to offer state-backed mortgages to people with deposits as meagre as 5%.
Data collected from 44,000 people quizzed by Rightmove found there was even confusion among first-time buyers who claimed to understand the Government's flagship housing policy.
Nearly one quarter, 23%, wrongly thought the scheme can be used only for new-build properties.
A further third, 34%, believed it was just an extension of the equity loan scheme.Meanwhile, two fifths (42%) of home movers wrongly thought the second phase of the scheme was only for first-time buyers.
World pays tribute to global icon Nelson Mandela
Brazil's footballing legend Pele tweeted earlier on how he was "very saddened" over the news of the passing of Nelson Mandela.
Let us all continue his legacy with purpose and passion.
He was my hero, my friend, and also a companion to me in our fight for the people and for world peace.
Today, I am very saddened. Nelson Mandela was one of the most influential people in my life. http://t.co/zzixsqm1Af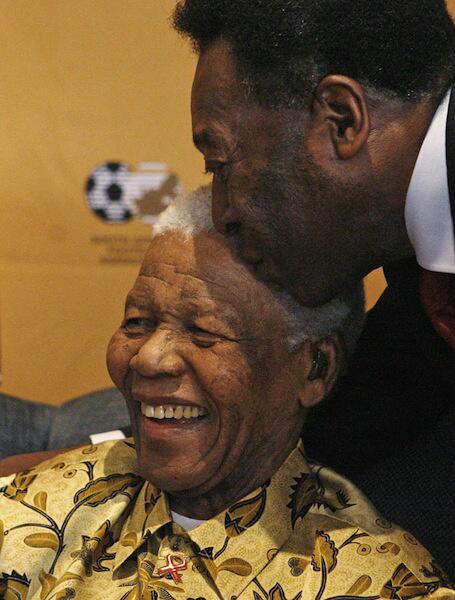 Advertisement
Two dead as storms sweep across Britain
Floods are receding in some parts of the South East, according to two councils which have reported that peak tides have passed and sea levels are dropping. Evacuations were advised earlier.
Pier Road flooding now receding. Reports coming in from Rochester and Strood that tide has turned and water levels dropping #kentflood
Peak tides have passed & sea levels are dropping. With no major incidents, we're closing down social media. Keep abreast of local radio & TV
Two dead as storms sweep across Britain
Anglia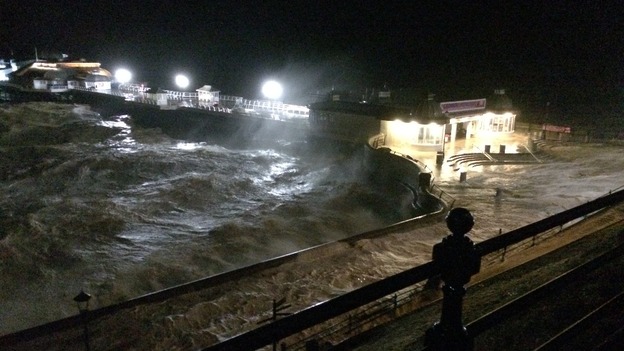 Cromer Pier has been closed in the interests of public safety, as a result of damaged sustained during yesterday's storm.
Elsewhere in North Norfolk, rest centres in Holt and Wells are now shut as they are no longer needed.
The Lighthouse at Walcott remains open and is busy and, as a result, people are being directed, where possible, to Stalham Sports Hall where there is more capacity.
Currently there is a total of 50-60 people based at the Stalham and Walcott centres.
There has been some damage to shops and cafes in Wells, but shop owners are aware and premises are being boarded up.
Two dead as storms sweep across Britain
Anglia
Flooding is expected.The forecast high tide is due at 8:41am on Friday 6th December 2013.Flooding is expected for the quay and waterside properties in Wells-next-the-Sea.
Two dead as storms sweep across Britain
Anglia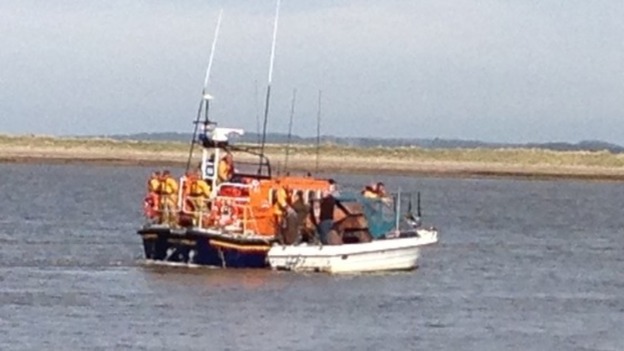 For over a hundred years Wells lifeboat station has withstood the ravages of the sea, sited as it is on the beach at Wells-Next-the-Sea. But last night, it couldn't quite withstand the ravages of the huge tide which struck the North-Norfolk coastline.
The crew were standing by at the station to cover any emergency when huge waves swept through the boathouse reaching an estimated height of ten feet at the highest point of the tide.
The weight of the water smashed the door of the inshore lifeboat shed and surged through the main boathouse where the all-weather lifeboat is housed. At one stage it rocked the lifeboat which was strapped to its launching carriage.
Then when the tide receded it left behind in the boathouse around twenty tons of shingle and gravel.
Lifeboat Operations Manager, Chris Hardy, said, "I've never seen anything like it. We had to open the doors at both ends of the main boathouse to let the sea surge through. Otherwise it would have taken these doors out too."
As it was, one corner of the boathouse has its outer cladding ripped off and interior wooden panelling was damaged. Memory boards of historic launches had to be removed hurriedly from the walls to prevent them from being damaged by the sea.
The crew have been up most of the night mopping up after the damage.
Repairs are expected to begin today.
Load more updates
Back to top