News
Air strikes have targeted the Syrian arm of Al-Qaida, Nusra Front, in the north west of the country, Reuters said.
At least 30 air strikes have hit Islamic State targets in the Syrian province of Deir al-Zor, Reuters reported.
Advertisement
A former Chief Inspector has urged people not to jump to conclusions over the discovery of a knife in the River Brent by police searching for missing teenager Alice Gross.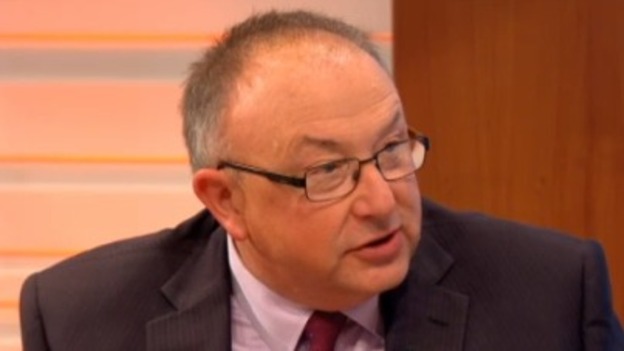 Colin Sutton, who lead the investigation into serial killer Levi Bellfield, told Good Morning Britain: "I think we shouldn't make anything of it all at the moment. The briefing to the searchers will be, 'pull out anything conceivably connected'."
Patchy rain will move southwards across northern England and northern Wales, becoming more persistent later.
It will be mostly dry and bright elsewhere after a chilly start, but further rain will spread into the far north and west later.
Maximum temperature 21 Celsius.
Two Palestinians suspected over the abduction and murder of three Israeli teenagers that sparked this summer's Gaza bloodshed have been killed in a shoot-out with Israeli forces, the army said today.
Israel military spokesman Lieutenant Colonel Peter Lerner said the suspects were killed in the West Bank.
The teenagers' abduction in the West Bank sparked a massive manhunt, leading to the arrest of hundreds of activists of the Islamic militant group Hamas and eventually led to the war in Gaza.
"Tens" of Islamic State militants have been killed or wounded in airstrikes on the Syrian city of Raqqa, the Syrian Observatory for Human Rights has told Reuters.
"There are tens of wounded and dead," Rami Abdulrahman, head of the Syrian Observatory for Human Rights, told Reuters by phone.
The Observatory gathers information from a network of activists on the ground.
Advertisement
The Prime Minister is joining more than 120 world leaders, including US president Barack Obama, today at a summit convened by United Nations secretary general Ban Ki-Moon with the intention of restoring momentum to the international battle against climate change.
Downing Street said Mr Cameron will press for strong and early commitments from the international community ahead of next year's Paris conference, when a new global deal on action to limit climate change is planned.
Police divers are continuing to search a river near to where missing teenager Alice Gross was last seen as a knife found in the water is sent for forensic analysis.
Hundreds of officers have been involved in the hunt for the 14 year old since she disappeared more than three weeks ago and attention will again focus on the River Brent and its banks near Ealing Hospital in west London.
Fresh guidelines on tackling obesity from NICE are more specific and "based on real evidence", a spokesperson for the NHS body said.
Professor Mike Kelly, director of the Centre for Public Health at Nice.
The United States informed the Syrian regime's United Nations representative that Islamic State militant targets would be hit in the city of Raqqa, Syria's state television has said.
Load more updates
Back to top