Live news stream
Two dead as storms sweep across Britain
Floods are receding in some parts of the South East, according to two councils which have reported that peak tides have passed and sea levels are dropping. Evacuations were advised earlier.
Pier Road flooding now receding. Reports coming in from Rochester and Strood that tide has turned and water levels dropping #kentflood
Peak tides have passed & sea levels are dropping. With no major incidents, we're closing down social media. Keep abreast of local radio & TV
Two dead as storms sweep across Britain
Anglia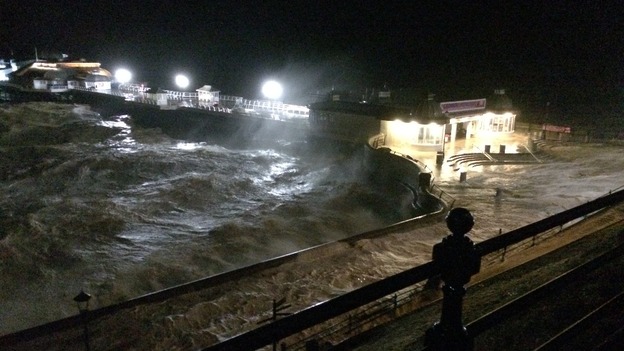 Cromer Pier has been closed in the interests of public safety, as a result of damaged sustained during yesterday's storm.
Elsewhere in North Norfolk, rest centres in Holt and Wells are now shut as they are no longer needed.
The Lighthouse at Walcott remains open and is busy and, as a result, people are being directed, where possible, to Stalham Sports Hall where there is more capacity.
Currently there is a total of 50-60 people based at the Stalham and Walcott centres.
There has been some damage to shops and cafes in Wells, but shop owners are aware and premises are being boarded up.
Advertisement
Two dead as storms sweep across Britain
Anglia
Flooding is expected.The forecast high tide is due at 8:41am on Friday 6th December 2013.Flooding is expected for the quay and waterside properties in Wells-next-the-Sea.
Two dead as storms sweep across Britain
Anglia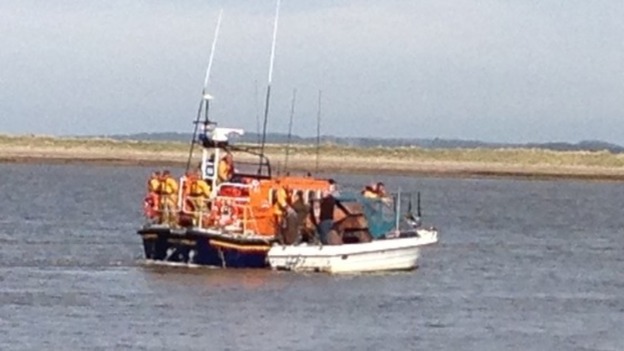 For over a hundred years Wells lifeboat station has withstood the ravages of the sea, sited as it is on the beach at Wells-Next-the-Sea. But last night, it couldn't quite withstand the ravages of the huge tide which struck the North-Norfolk coastline.
The crew were standing by at the station to cover any emergency when huge waves swept through the boathouse reaching an estimated height of ten feet at the highest point of the tide.
The weight of the water smashed the door of the inshore lifeboat shed and surged through the main boathouse where the all-weather lifeboat is housed. At one stage it rocked the lifeboat which was strapped to its launching carriage.
Then when the tide receded it left behind in the boathouse around twenty tons of shingle and gravel.
Lifeboat Operations Manager, Chris Hardy, said, "I've never seen anything like it. We had to open the doors at both ends of the main boathouse to let the sea surge through. Otherwise it would have taken these doors out too."
As it was, one corner of the boathouse has its outer cladding ripped off and interior wooden panelling was damaged. Memory boards of historic launches had to be removed hurriedly from the walls to prevent them from being damaged by the sea.
The crew have been up most of the night mopping up after the damage.
Repairs are expected to begin today.
Two dead as storms sweep across Britain
Anglia
A local authority rescue centre has been set up in Ipswich as unusually high water is expected in the town. The high tide hit Lowestoft and other areas of the Suffolk coast earlier this evening and is expected to hit Ipswich at around 2am.
Police officers are in the process of visiting homes in the area of the town that are potentially at risk. A local authority centre has been set up at Maidenhall Sports Centre on Maidenhall Approach, Ipswich, IP2 8NZ.
Read more: Flooding across the East
World pays tribute to global icon Nelson Mandela
Ahmed Kathrada, Nelson Mandela's friend for 67 years, and a fellow prisoner on Robben Island, has paid tribute to the former South African president who he described as his "older brother".
Your abundant reserves of love, simplicity, honesty, service, humility, care, courage, foresight, patience, tolerance, equality and justice continually served as a source of enormous strength to me and so many millions of people around the world.

Your smile, which lingers still, was always from the heart, never forced, and the great joy you took in the world around you, especially in children, was unmistakable. Most of all, you symbolise, and always will, collective leadership, reconciliation, unity, forgiveness, nation-building and a non-racial, non-sexist, democratic South Africa.
– Ahmed Kathrada
Advertisement
Some cancer deaths set to halve
Plain cigarette packaging should be introduced to help lower the amount of people dying from lung cancer, a leading health charity has said.
Macmillan Cancer Support made the renewed call for the reintroduction of the controversial policy, amid a Government review into the effectiveness of plain packaging.
Read more: Cigarettes plain packet review
Chief executive of Macmillan Cancer Support, Ciaran Devane said:
Lung cancer patients deserve better. It is high time we closed the gap between survival rates for different cancers and give everyone the best possible chance of recovery.

Firstly, we support the call for plain packaging of cigarettes to stop people taking up smoking, secondly we must catch the illness earlier through better awareness and we have to make sure access to surgery is more uniform across the country to reduce inequalities in cancer survival.

It cannot be right that you are much more likely to get the surgery you need if you live in Leicestershire than if you live in Lancashire.
– Chief executive of Macmillan Cancer Support Ciaran Devane
Some cancer deaths set to halve
The number of people dying from three common cancers - breast, prostate and bowel - is expected to almost halve by the end of the decade, according to findings from a leading health charity.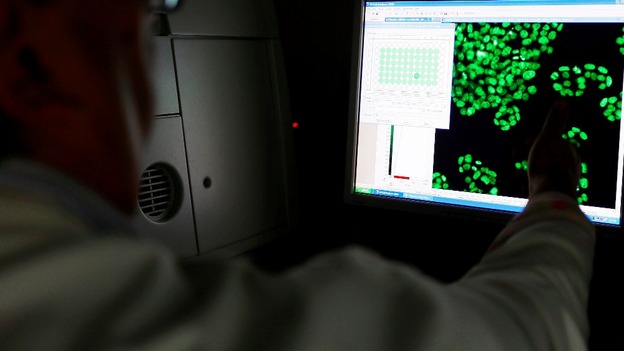 Over a third, 36%, of breast cancer sufferers will succumb to the disease, a 61% drop in the mortality rate from 1992, Macmillian Cancer Support found.
A further 39% of people with bowel cancer would die, down from 67% in 1992.
However, the lung cancer mortality rate remains high, with 76% of patients expected to die from the disease, compared to 91% in 1992.
Professor Jane Maher, chief medical officer of Macmillan Cancer Support, said: "People diagnosed with three of the four most common cancers are more likely to survive but GPs need more support to help them diagnose lung cancer earlier."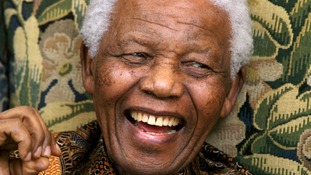 Nelson Mandela was a towering figure of utter integrity who will be remembered as the greatest African.
Read the full story
Two dead as storms sweep across Britain
Anglia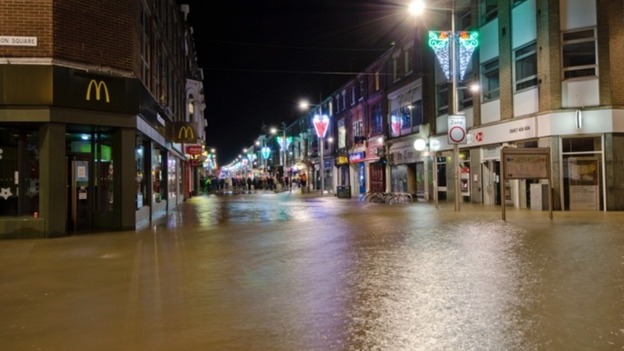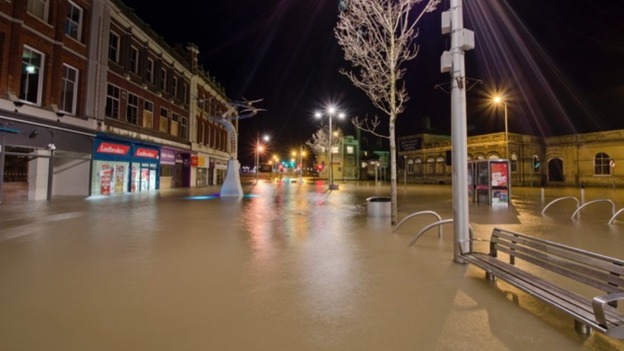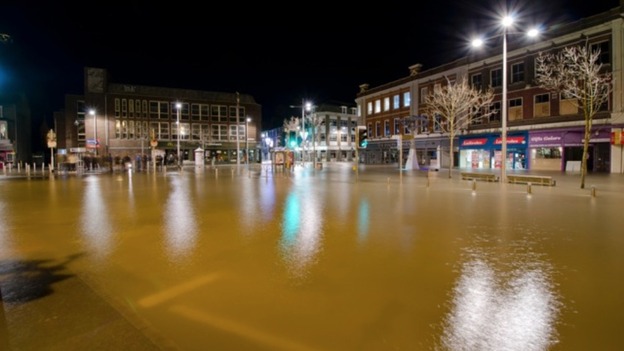 Load more updates
Back to top