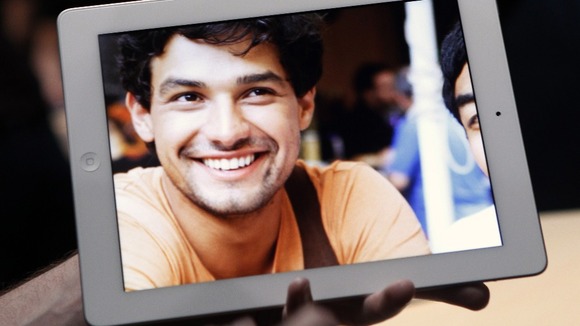 Technology giant Apple has unveiled a new iPad that it said will take tablet computers to "a whole new level".
The computer will have higher resolution than ever before, a video recorder and a camera with auto focus and auto exposure.
The new iPad will also have "voice dictation" which allows people to dictate straight to their computer rather than type.
Another feature is a high speed 4G wireless network which will allow users to download pictures and films quicker than before.
The tablet, which weighs 1.4lbs, will go on sale in the UK on March 1 for between 499 US dollars to 829 US dollars.
It is amazing, we're taking it to a whole new level.
– Apple's CEO Tim Cook

Most analysts seem to agree that the iPad will maintain its lead in the tablet market.
There's pent-up demand because a new device was widely anticipated. They've made enough incremental improvements to do well. If you look at people who've opened their mind to tablet ownership in the last three to six months, they were probably hesitant to buy one knowing this was around the corner.
– MICHAEL HOLT, ANALYST, MORNINGSTAR
The resolution of the camera is quite important because this will allow for streaming and video at higher quality. The processor is so much speedier. That's going to allow game makers to develop a much richer experience. That's a negative for game console makers, like Nintendo.
– MICHAEL YOSHIKAMI, CEO, DESTINATION WEALTH MANAGEMENT