Belgium fell silent for a minute today as part of a national day of mourning for the 28 victims of the coach crash in Switzerland.
Travellers at bus, underground and railway stations were asked to pause until church bells rang out to sound the end of the moment of remembrance.
Parents stood in silence at the schools in Lommel and Heverleep.
As the nation paid tribute, the white coffins of the 22 children and six adults were flown home by military aircraft, as our Europe Correspondent Geraint Vincent reports from Belgium.
In Brussels, government officials and politicians gathered in rows outside buildings.
At European Commission headquarters, flags were flying at half-mast.
Some commercial television stations halted transmissions for much longer than one minute, cancelling many programmes altogether.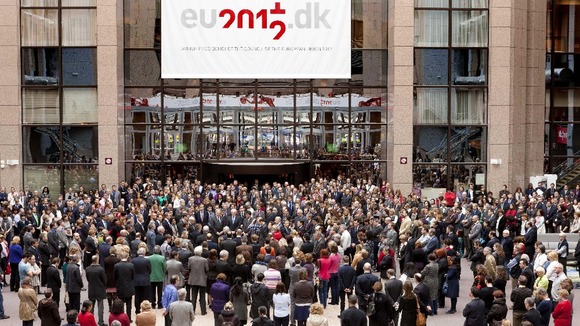 It has also emerged an 11-year-old British boy was one of the victims.
Sebastian Bowles was a pupil at St Lambertus School in Heverlee where children were handed white balloons to release into the sky.
Sebastian's father Edward and mother Ann moved to Belgium two years ago to be close to Mrs Bowles's relatives.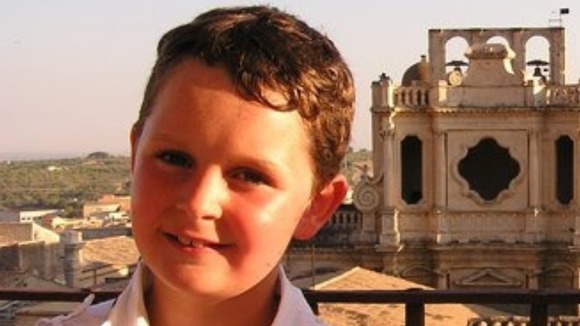 Sebastian Bowles attended Our Lady of Muswell Catholic PrimarySchool from September 2003 to July 2009. Sebastian and his family moved back toBelgium in 2009. Our school community is still reeling from the shock of thisterrible accident. Our thoughts and prayers are with Sebastian's family at thistragic time. He was a wonderfully vibrant boy who is so fondly remembered bypupils, staff and parents at Our Lady of Muswell. He was known by staff as 'the little cherub'. He will be greatlymissed. Today the school held a one minute silence to remember Sebastian.
– Teresa McBride, Headteacher of Our Lady of Muswell Catholic Primary School