'Ban fast food ads' before the television watershed
Scotland's public health minister says adverts for food high in fat, sugar and salt should not be broadcast before the 9pm watershed.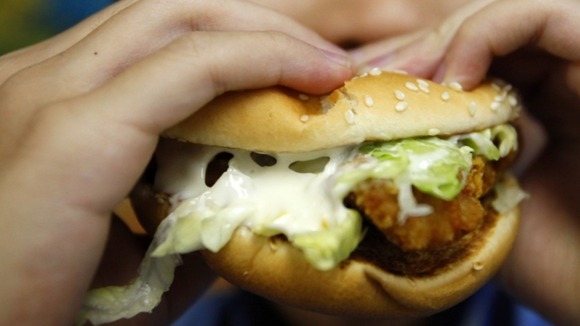 Michael Matheson has written to Westminster's Health Secretary Andrew Lansley to try and get his support.
It follows recent research from Newcastle University which suggests children are still being exposed to the same levels of advertising for such foods.
That's despite Ofcom banning these commercials during programmes aimed at youngsters.
Broadcast advertising influences the choices made by children and can shape their attitudes to food as they grow into adulthood. Tackling obesity and encouraging people to make healthier life choices is one of the most important things we can do to improve the health of our nation. The reality is that broadcast advertising is delivered across the UK and we need strong action and co-operation between governments to address this issue.
– Michael Matheson, Public Health Minister for Scotland

The National Heart Forum is backing the campaign claiming existing rules have delivered protections in principle but not in practice.
The current crisis in children's dietary health urgently demands bolder measures. Moving up to a 'watershed' restriction will help achieve the original policy aim to 'reduce substantially' children's exposure to advertising for foods high in fat, sugar and salt.
– Jane Landon, Deputy Chief Executive, National Heart Forum

The government says advertising has a modest, direct effect on children's food choices and is just one aspect of trying to control what they eat.

The Government is taking action, including through its Change4Life campaign and the 'Responsibility Deal'.