Bolton Wanderers footballer Fabrice Muamba is still in a critical condition in intensive care after collapsing during an FA Cup tie.
Doctors have confirmed he suffered a cardiac arrest
Paramedics could not get his heart to start beating on its own for almost two hours
Began beating when he reached London Chest Hospital in Bethnal Green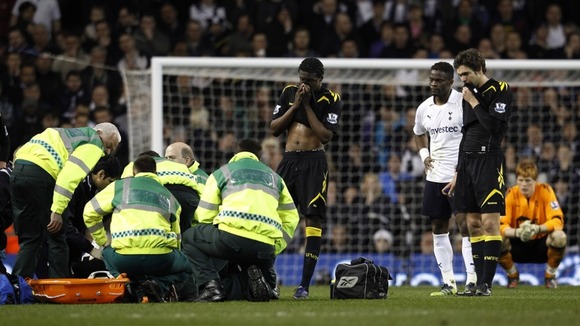 In a statement his club said he "remains anaesthetised" in intensive care at the London Chest Hospital after falling to the ground at White Hart Lane in front of millions of television viewers.
It happened during the sixth-round tie between Tottenham Hotspur and his club, Bolton Wanderers.
Club manager Owen Coyle thanked fans for their support:
All our thoughts and prayers are for Fabrice and his family at this time. Fabrice's family have asked me to pass on their thanks for the many, many kind messages of support from not only Bolton fans but also fans from clubs across the country and abroad.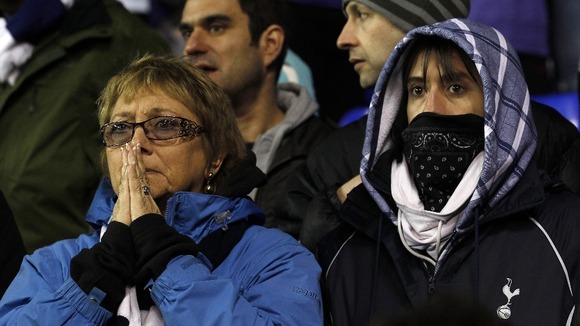 A joint statement from the hospital and Bolton Wanderers read:
Fabrice Muamba remains in a critical condition in intensive care in the Heart Attack Centre at the London Chest Hospital. He was admitted to the hospital yesterday evening after collapsing at White Hart Lane, where he sustained a cardiac arrest during the FA Cup quarter final against Tottenham Hotspur. Fabrice received prolonged resuscitation at the ground and on route to the London Chest Hospital, where his heart eventually started working. As is normal medical practice, Fabrice remains anaesthetised in intensive care and will be for at least 24 hours. His condition continues to be closely monitored by the cardiac specialists at the hospital.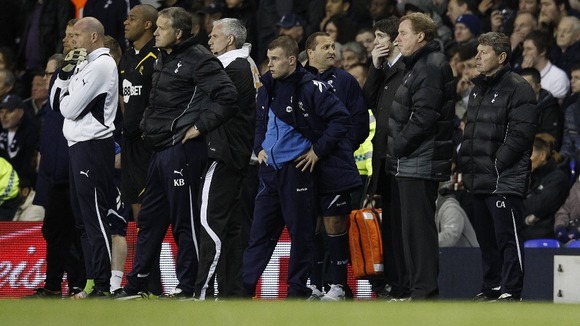 All our thoughts are with Fabrice, his family, Owen Coyle and the Club. It was the right decision to abandon the game, everybody was in a state of shock and it wouldn't have been right to carry on. Football is the last thing on anyone's mind when an awful situation such as this happens. All we are thinking about now is Fabrice and his family.
– HARRY REDKNAPP, TOTTENHAM MANAGER

Bolton Wanderers can confirm that Tuesday evening's Barclays Premier League fixture against Aston Villa has been postponed.

The Club would like to thank Aston Villa and the Premier League for their kind support and understanding at this time.

Chief Executive of the Professional Footballers' Association, Gordon Taylor, told ITV News that the fans' reaction to Muamba showed the positive side of football.

Manchester United's Rio Ferdinand, Wayne Rooney, Paul Scholes and Jonathan Evans joined the applause for Fabrice Muamba during their Barclays Premier League match at Molineux today.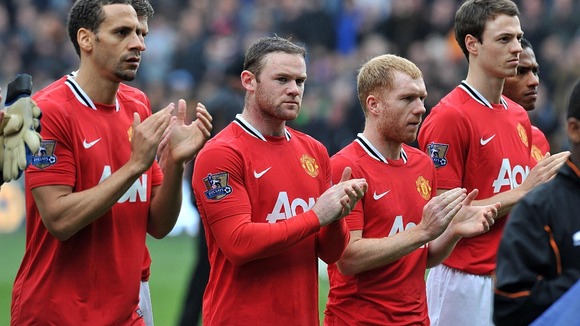 Fans have left flowers, shirts and scarves at Bolton's Reebok stadium close to the players' entrance. One message written on a card with a Manchester United emblem on it read: "Our thoughts and prayers are with you. One game, one family."