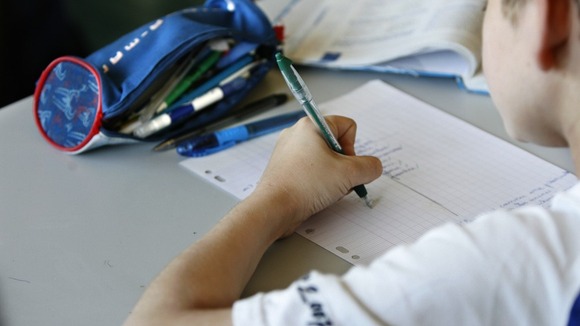 In a report published by the Children's Commissioner for England, Dr Maggie Atkinson said her inquiry had uncovered "compelling evidence" of a number of illegal exclusions made by schools.
These included unrecorded short-term exclusions to allow children to "cool off", and students being sent home and not allowed back until after a meeting has taken place with their parents. Where parents were unwilling or unable to attend a meeting the illegal exclusion could last for a week or more.
John Connolly, Dr Atkinson's principal policy adviser for education, said he believed some heads who are sending children home without recording their absence as an exclusion thought they were acting in the best interests of the child while others may be unaware that they are breaking the law.
The Government defended it's exclusion policy:
Unless there is good behaviour in schools, teachers cannot teach and students cannot learn.

Schools need to be able to exclude disruptive pupils as a last resort: to enforce non-negotiable school rules, to protect staff and students and to guarantee that excluded children get the support they need.

Our policy on exclusions is the right one, and we will continue to support it. Obviously unofficial exclusions are unlawful. All schools must follow the legal exclusion process."
– DEPARTMENT FOR EDUCATION SPOKESMAN
5,740 children were permanently excluded from state-funded schools in 2009/10.
179,800 children excluded on a fixed-term basis at least once during that year.
The report found that the strongest predictor of being excluded from school, either permanently or on a fixed-term basis, was having special educational needs, followed by being black Caribbean, for permanent exclusion, or male, for fixed-term exclusions.
Yet another report is published that highlights the tragedy that faces too many vulnerable children.

Schools must engage with the parents to address the underlying issues and parents must be compelled to engage when they refuse.
– GAVIN POOLE, EXECUTIVE DIRECTOR OF THE THINK TANK THE CENTRE FOR SOCIAL JUSTICE.