Humperdinck to sing 'Love Will Set You Free' at Eurovision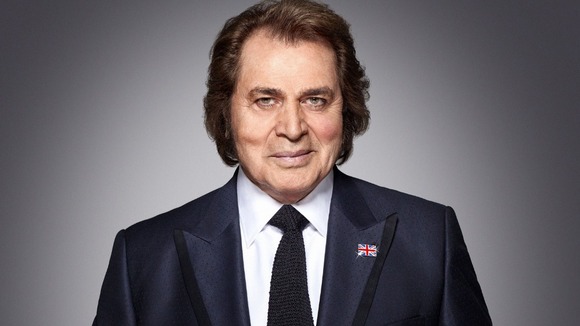 Veteran crooner Engelbert Humperdinck will sing "Love Will Set You Free' when he represents the UK in the 2012 Eurovision Song Contest, the BBC has announced.
The song has been written and produced by Grammy Award-winning Martin Terefe (James Morrison, KT Tunstall, Mary J Blige), and Ivor Novello Award-winning Sacha Skarbek (Adele, James Blunt co-writer 'You're Beautiful', Lana Del Rey).
The "King of Romance", 75, will be accompanied on stage by guitarist James Bryan, well-known for his appearances with Nelly Furtado.
Former Strictly Come Dancing judge Arlene Phillips will be staging the performance.
Humperdinck said of his entry:
"I have my eyes on the prize with my song 'Love Will Set You Free'. I'm very proud of the song and with the nation behind me, I feel ready and look forward to the rollercoaster ride that is Eurovision!"
The song has had a mixed reception after the official video premiered on the Eurovision website.
One user of the site, Hirsch said: "I am almost embarrassed to admit this, but actually that's a beautiful song. So, in the end it might be Engelbert who saves this somewhat odd contest this year.
Ian Cooper from Cheshire tweeted:
Just listened to the UK Eurovision entry. I think I would prefer to watch that beige, slow drying paint after all.
LisaUK7 pointed out that Engelbert might have some stiff competition from Russia.
#CELEB Engelbert Humperdinck has a battle on his hands in this year's Eurovision song contest - up against six grannies representing Russia.
Russia has chosen a group of grandmothers from a remote village in the Ural mountains for its entry, the oldest of whom, at 76, is one year older than Humperdinck.
Buranovskiye Babushki will be singing Party For Everybody!
Humperdinck has had an illustrious career, having sold over 150 million records worldwide, received four Grammy nominations, as well as a Golden Globe for Entertainer of the Year.
He has recorded 63 gold and 24 platinum records over his 45 years in the business.
The 57th Eurovision Song Contest will be held in Baku, Azerbaijan on 26 May.