As pirates go this one is relatively well spoken.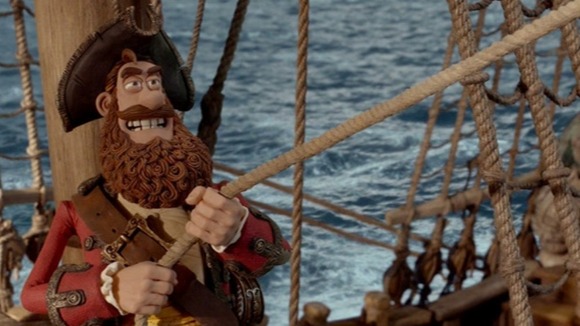 That's because his voice is provided by Hugh Grant best known for his romantic comedy roles.
But now he's turning his skills to a very different kind of acting.
The film, The Pirate Captain, comes courtesy of the people behind Wallace And Gromit - the Oscar winning Aardman Animations.
The Pirate Captain who wants to win 'Pirate of the Year' somehow joins forces with a young Charles Darwin voiced by David Tennant.
And so the film begins and in very impressive 3D...see you on the otherside #thepirates
The credits roll, people cheer, people throwing ham and gold at each other, Pete Lords's just run someone through with excitement, success!