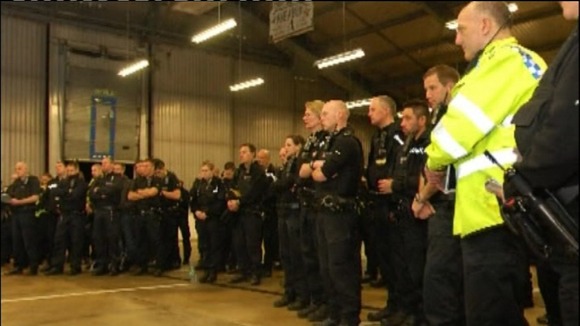 Officers in Thames Valley Police launched raids across Oxford early this morning to crack down on a group suspected of raping and selling sex with 24 young girls.
The raids resulted in the arrests of 13 men aged between 21 and 37 who are currently being held in custody.
They are suspected of committing a variety of offences including causing the prostitution of underage girls, administrating drugs for the purpose of rape, trafficking, grooming and rape.
Police said they acted to prevent future abuse and to protect the identities of the girls, who are aged between 11 and 16. All were known to social services and have been decribed by police as "very vulnerable".
We believe we have uncovered an organised crime group who have been running a business of selling young girls for sex. We suspect that the organisers of this gang have actually sold the girls to other males for the purposes of sex and profited from that. We strongly suspect that the girls know nothing of this."
– Det Supt Rob Mason, Thames Valley Police

ITV News' Political Correspondent Lucy Manning spoke to one of the detectives involved in the case, who said that the victims involved are vulnerable and that gaining information from them has been challenging. See her report from Oxford:

Police suspect the abuse has been going on for six years, although it only came to their attention last year when suspicions were raised about some of the girls in social care going missing.
Cases of child sexual exploitation are complex and difficult to investigate and bring those who perpetuate the crimes to justice...The experience of our members in the network is that both victims and offenders come from a wide range of cultural and social backgrounds.
– Sheila Taylor, Director, National Working Group for Sexually Exploited Children & Young People

Today's arrests are the result of a complex joint investigation by Thames Valley Police and Oxfordshire County Councils Children, Education and Families Department.

Senior Investigating Officer Simon Morton described the intentions of Operation Bullfinch:

Police have advised anyone who suspects similar crimes may be happening in their neighbourhood to contact their local police by dialling 101.

If you are worried about somebody who you think may be a victim of child exploitation you can call ChildLine on 0800 11 11 or visit their website.