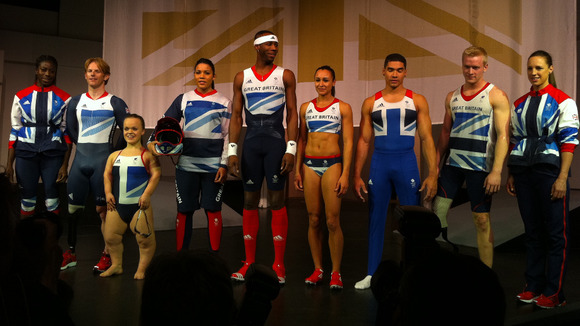 British athletes set to compete at the London 2012 Games stormed the stage in their new Olympic gear, as they helped unveil Stella McCartney's specially designed kit.
The kit for up to 500 Olympic and 350 Paralympic athletes was unveiled in a five-minute showcase, starring a range of British hopefuls, at the Tower of London.
Acclaimed designer Stella McCartney told ITV News:
"For me [the Union Jack is] one of the most beautiful flags in the world and it was important for me to stay true to that iconic design but also to modernise it and present it in a contemporary way".
– Stella McCartney

The sportswear has been over two years in the making and combines the best in performance technologies and stand-out British style, with the iconic Union Jack being the main inspiration behind it.

But not all of the competitors who will be wearing the kit are impressed with its design.

European and Commonwealth 110m hurdles champion, Andy Turner, wrote on Twitter:

So what do u all think of the new Olympic kit? I'm undecided, looks....ok. (Should have a swoosh rather than stripes too)

Bradley Wiggins, who has won three Olympic gold medals in cycling, reportedly tweeted: "Oh Dear, The Olympic kit!!".

The post has since been removed.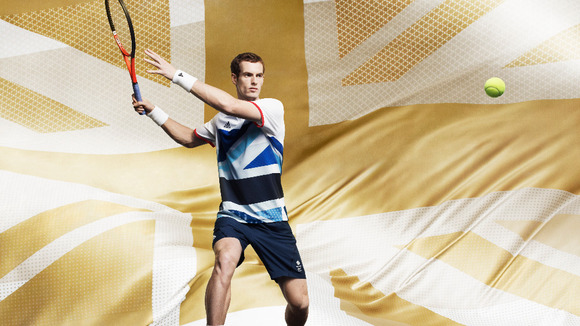 ITV News' Romilly Weeks reports on the evolution of Olympic fashion since the last London Games in 1948:
Triple jumper Phillips Idowu said:
"All eyes will be watching London 2012 so every little detail matters. I love what Stella has done with the design".
– Phillips Idowu

Up to 175,000 items of clothing will be supplied to British athletes competing in 26 Olympic and 20 Paralympic sports at London 2012.