Des O'Connor denies he is too old to be a father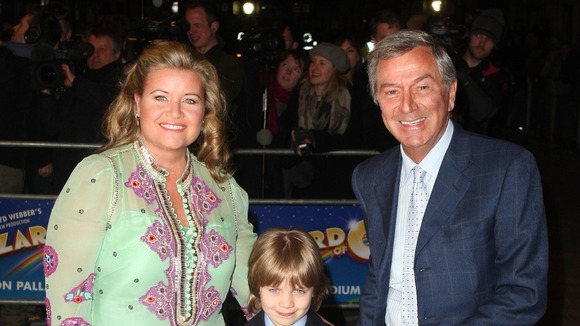 Veteran entertainer Des O'Connor has dismissed suggestions he was "selfish" to become a father late in life.
O'Connor, 80, told Hello! magazine that his seven-year-old son kept him young and said he was not concerned by criticism aimed at him when Adam was born and when he married his second wife, Jodie, who is 37 years his junior.
I want to be with him for as long as I can, and that's another reason to keep myself in good shape.''
– Des O'Connor, entertainer

The entertainer confessed he does not have a strict health regime, but said he does take care of himself.

He admitted he was worried his son might be concerned one day that his father is a bit older than everybody else's, but denied he was selfish.
I had people saying I was selfish. But what's selfish about that? How can you say to a woman you've been with for 15-odd years, 'No, I've got four and we're not having any more? That would be selfish.'
– Des O'connor

O'Connor said he is not concerned about the age gap between him and his wife Jodie.

He told the magazine there is 'no time limit on love', and that you either want to be with someone or you don't.