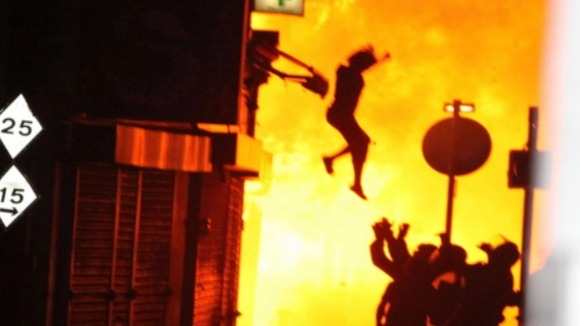 An independent report in to the causes of last summers riots has blamed poor education and a lack of opportunities for the unrest.
The Riots, Communities and Victims Panel found that with about a fifth of school leavers with the literacy skills of an 11-year-old or younger, many felt they were left with no stake in society and no reason to stay out of trouble.
The report said that 'every child should be able to read and write to an age-appropriate standard' and recommended that schools should be fined if children are leaving without that standard.
The funds raises would then be used to improve the literacy standards of those lacking them.
The main findings of the study were that:
Families aren't getting the support they need
Communities told the Panel that young people need to build character to help them realise their potential and to prevent them making poor decisions, like rioting.
Children are leaving school unable to read and write
Communities and young people told the Panel that having a job is key to people feeling that they have a stake in society.
Speaking to communities affected by the riots across the UK the report found worries over:
Many people the Panel spoke to shared a concern about a lack of opportunities for young people, poor parenting, a lack of shared values and sense of responsibility among some, an inability of the justice system to prevent re-offending, concerns about brands and materialism and issues relating to confidence in the police.
Some of the key recommendations from the Panel's final report include:
Government and local public services should develop a strategy incorporating the principles of the Troubled Families Programme to help 500,000 'forgotten families' turn their lives around.
Schools should assume responsibility for helping children build character.
Where schools fail to teach children to read and write they should pay a financial penalty, used to help the pupil 'catch up'.
Government and local public services should fund together a 'Youth Job Promise' scheme to get young people a job, when they have been unemployed for a year.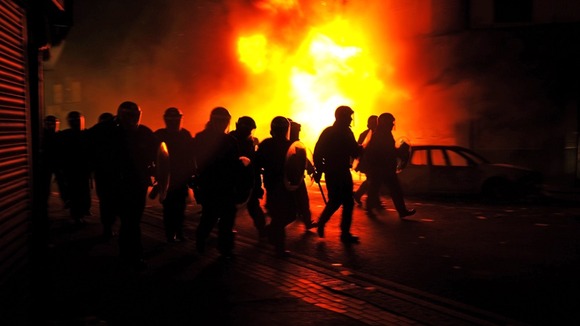 Darra Singh Chair of the Riots Communities and Victims Panel said:
We must give everyone a stake in society. There are people 'bumping along the bottom', unable to change their lives. When people don't feel they have a reason to stay out of trouble, the consequences for communities can be devastating – as we saw last August.

The causes of the riots were complex and there is not one thing that will prevent them from happening again. But enacted together, our recommendations address the underlying reasons why up to 15,000 people across the country became involved in some of the most significant disturbances we have seen.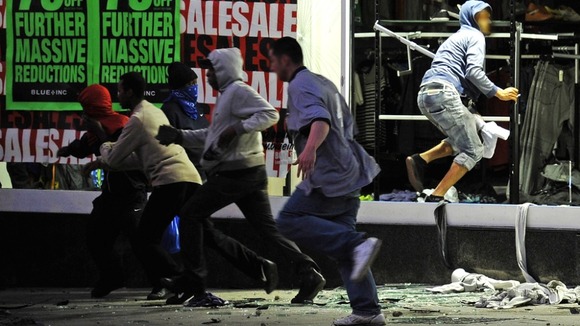 Teaching Unions have defended their record and say that school leavers can find a job with the reading level of an 11-year-old:
Almost nobody leaves school unable to read. We want them to be able to read better, of course, but even 11-year-old reading skills are sufficient for many jobs and certainly no excuse for rioting.

Fining schools for pupils who can't read is a ridiculous idea: you are effectively fining the other pupils in the school, as it is money that can't be spent on them. We should be giving schools extra money to help them invest in reading recovery
– Russell Hobby, general secretary of the National Association of Head Teachers