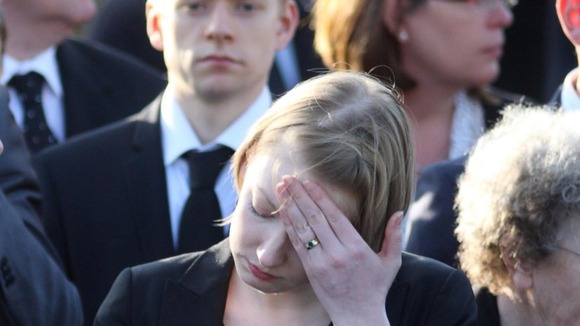 The families and friends of three British servicemen killed in Afghanistan were joined by hundreds of people in a poignant tribute to their memory as their bodies were repatriated to the UK today.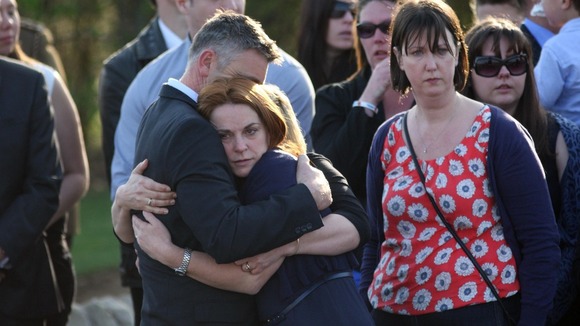 The servicemen have all been described as "devoted" to their families, with Capt Bowers becoming a father just last month.
Private services for the men's grief-stricken relatives were held to honour the comrades before the cortege left the base on its way to John Radcliffe Hospital in Oxford.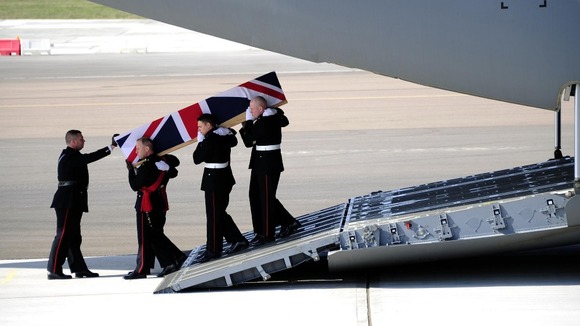 33-year-old Royal Marine Sergeant Luke Taylor was killed on Monday at the entrance to the UK headquarters in Helmand Province along with Lance Corporal Michael Foley.
He leaves behind his wife Nicola and their son Roan.
It is understood that Sgt Taylor worked in intelligence and had arrived in Afghanistan only four weeks before his death.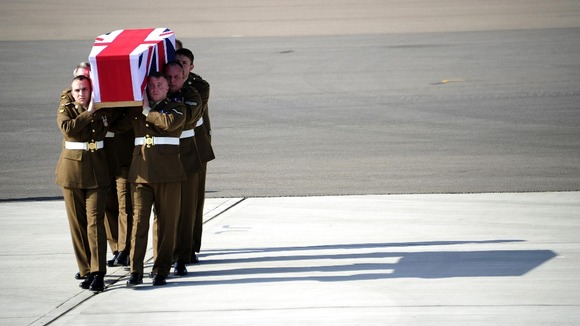 24-year-old Captain Rupert Bowers of 2nd Battalion The Mercian Regiment was killed in a roadside bomb blast on March 21st.
He leaves behind his wife Victoria, and their newborn son Hugo. His family said:
Rupert was a kind, caring and thoughtful man who was selfless in his actions as a brave courageous soldier.

He was a devoted husband, son and father who leaves a wife that is proud to have known him and a sister and parents whose grief is immeasurable.
– Family of Captain Rupert William Michael Bowers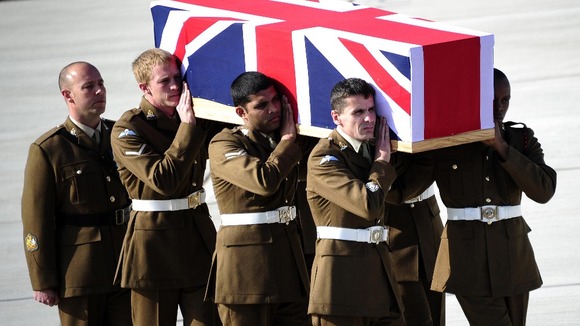 25-year-old Lance Corporal Michael Foley, of the Adjutant General's Corps, was killed at the entrance to the UK headquarters in Helmand province on Monday, along with Sgt Taylor.
He leaves behind his wife Sophie and their three sons Calum, Warren and Jake. His family said:
Michael passed away while on operational duty in Afghanistan where he was very proud to be serving his country in support of our combined forces in this theatre of operations."

He will be sorely missed by his family and friends and everyone privileged to serve with him both on his last tour and during his military career."
– Family of Lance Corporal Michael Foley

Family members placed their hands against the glass of the hearses as they said goodbye to their loved ones.

Silence was maintained after the cortege came to a halt, only broken by the sound of crying, but as the hearses pulled away a spontaneous applause for the soldiers' sacrifice broke out.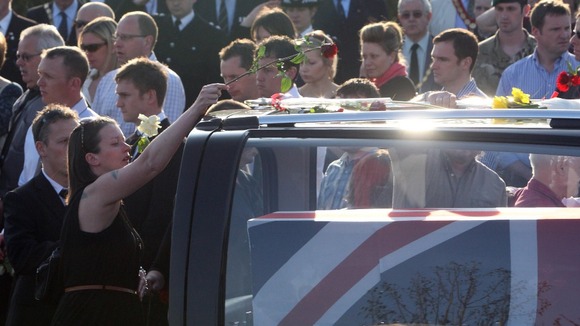 Paul Davies was in Carterton earlier today.