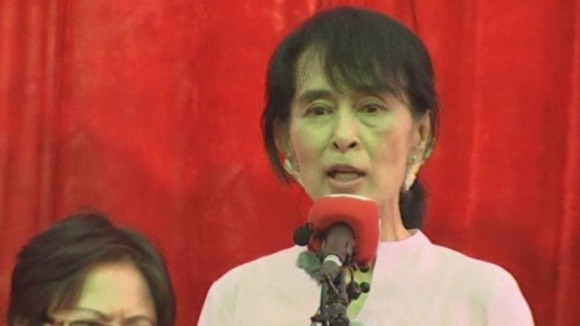 Aung San Suu Kyi has spent most of the 16 months since her release praising the regime for introducing reforms.
But now she has hit out, accusing government officials of involvement in the harassment and intimidation of candidates from her party who are standing in this weekend's parliamentary elections.
It was perhaps a warning to the regime not to interfere with Sunday's voting because she has told the world it has reason to be wary.
I think this is going to be the decisive one, for the outcome of this election will very much influence what happens in 2015. So we don't have to wait that long to find out in which direction Burma will be going.
– aung san suu kyi

It all points to how important these elections are for the future of Burma. Andd that is not because the winners will wield any real power - they will be a minority in a pretty toothless parliament.

It is because the vote is a test for the general election in 2015.

If Aung San Suu Kyi and her National League for Democracy colleagues do well on Sunday they stand every chance of sweeping the boards in three years.