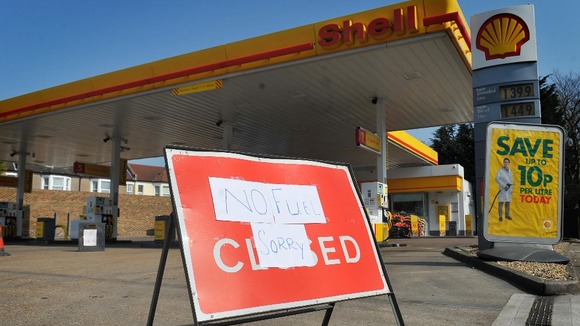 The union representing 2,000 fuel tanker drivers ruled out the threat of strikes over Easter and said it wanted to focus on peace talks.
Unite said it retained the right to call industrial action if talks, expected to start next week, break down.
The move followed more panic-buying at garages across the country and the revelation that petrol sales increased by almost 172% yesterday while sales of diesel were up by almost 77%.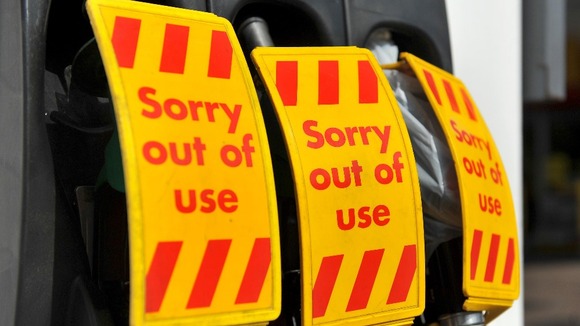 Speaking at 10 Downing Street shortly after he chaired a meeting of the Government's Cobra emergency contingencies committee, David Cameron welcomed the decision by the Unite union not to call strikes of petrol tanker drivers before Easter.
But, he added:
It is vitally important the trade union in question enters these talks on Monday constructively. The most constructive thing they could do would be to call off the strike entirely.
– Prime Minister David Cameron

Unite and the seven distribution companies involved in the dispute are in contact with Acas but no substantive talks will be held until next week.

Assistant general secretary Diana Holland said:
This is not a political dispute. It is an industrial dispute and the Government's recent rhetoric will not help us achieve a negotiated settlement.
– Unite assistant general secretary Diana Holland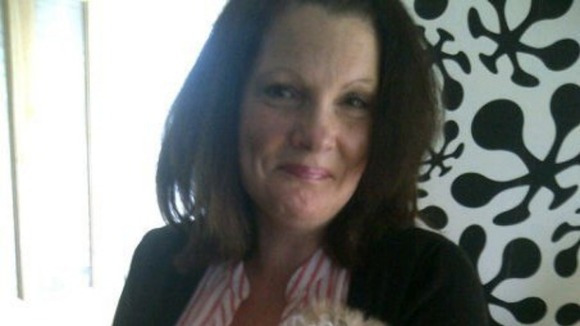 Amid fuel dispute talks a Government minister who suggested filling up jerry cans with fuel faced growing calls to resign after a woman was severely burned while transferring petrol between canisters in her kitchen.
Diane Hill, 46, from York, was recovering in hospital with 40% burns after vapours ignited as she decanted petrol from one container to another, setting fire to her clothing.
Labour MPs called for the resignation of Cabinet Office Minister Francis Maude, who has faced a barrage or criticism from fire experts since advising motorists earlier this week to store jerry cans of fuel in their garages.
Speaking at 10 Downing Street shortly after he chaired a meeting of the Government's Cobra emergency contingencies committee, Mr Cameron said his heart went out to Ms Hill.
This was absolutely a desperate incident and a terrible thing that has happened to this woman. My heart goes out to her and her family. Everything that can be done is being done to help her at this time.
– Prime Minister David Cameron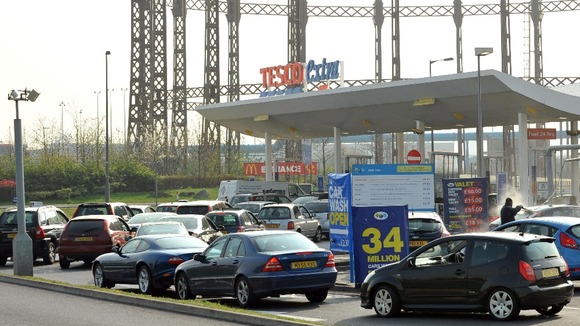 The Fire Brigades Union called for the Government to make an urgent public safety announcement highlighting the dangers of petrol in the home following the incident.
And the AA has warned of "stupid and very dangerous" actions being taken by panicked drivers.
In a statement, the motoring organisation said that in Macclesfield, Cheshire, one observer had seen an elderly woman using a petrol pump to fill jam jars.
A lady about 75 was seen filling up 20 empty one-gallon paint tins with plastic lids and also a tray of jam jars in her boot with petrol. She had her boot up so the petrol station staff couldn't see what she was doing.

AA staff went over to her to stop her. Then station staff came out and prevented her from what she was doing.
– AA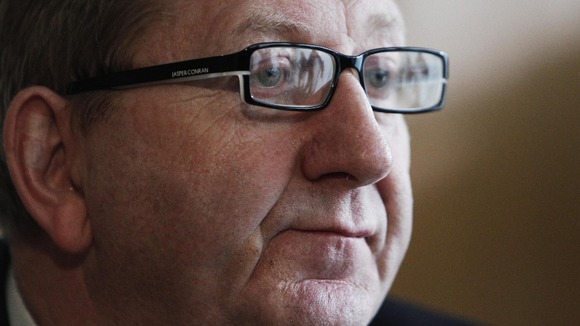 Tonight Unite the Union general secretary Len McCluskey warned the government that their attempts to "politically charge" the dispute will not avert strikes.
Over the last few days its every move has been designed to whip up unnecessary tension at the expense of the public.

Ministers knew all along that a strike could not possibly be less than seven days away even were it to be called - that is the law.

Yet they panicked the nation all the way to the petrol pumps because they imagined it would boost them in the polls.
– Unite general secretary Len McCluskey

Emily Morgan reports.