Devon man picks up £1.3m Warhol sketch at car boot sale
by Sally Biddulph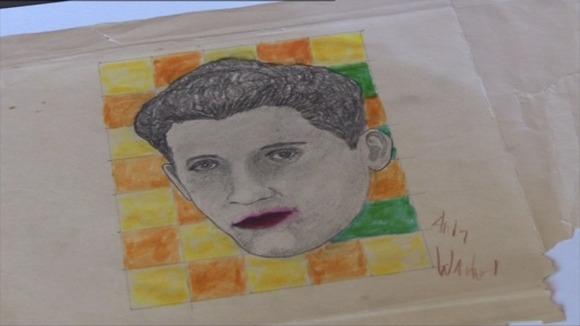 A Devon businessman has wowed the art world by discovering a never-before seen Andy Warhol sketch. Andy Fields unwittingly bought the original Warhol at a jumble sale in Las Vegas in 2010.
He bought five pictures for $5 (about £3) thinking that was bargain enough. But when he got home to Tiverton he took one of the pictures out of the frame and behind it was the Warhol sketch.
For the past two years, Mr Fields, has been researching the sketch and speaking to experts about its authentication and price.
I got in touch with an art appraiser, Mr Breet Mailey, who's on TV in the America all the time. When he got really excited then my heart started pounding. We got an 18-page report from Brett and he said let the art market decide (on price), but he's put a figure of $2.1 million (£1.3 million) on it, so we'll see, not a bad investment from five bucks.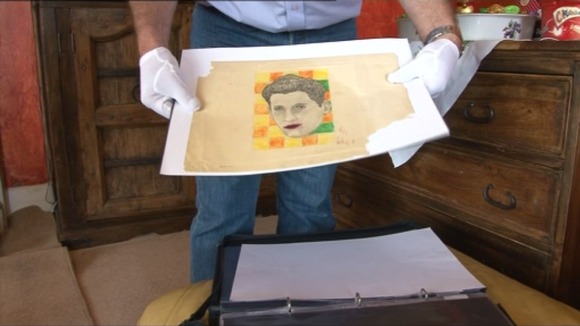 Mr Fields tried to trace the man who sold him the picture, but he had moved house. However it's thought the man's aunt used to look after Warhol as a child.
The sketch is a multi-coloured head shot of singer Rudy Vallee on tattered paper with the artist's signature on the side. It's thought Warhol drew it in the 1930s aged around 11 which means the art history books will have to be re-written as it shows that his pop-art modern style began a decade before experts first thought.
Mr Fields has no intention of selling the sketch though, he wants to put it on display so all Warhol fans can see it:
What I would ideally like is for it to be kept in a museum," he says, " It's not fair to the millions of Warhol followers for me to have it in a cupboard or vault in England, when there are a lot of people who want to see it. So I think the first port of call is a modern art museum in America. This is life-changing, but it's best to give it to the public for a while".
For now Mr Fields is happy to enjoy his fifteen minutes of fame as a Warhol owner.
More on the Warhol find from ITV News Westcountry