One in three teachers tempted to 'manipulate exam results'
More than a third of teachers say they have been tempted to "manipulate exam results" because of the pressure to get good grades.
According to a survey by the Association of Teachers and Lecturers almost three quarters of teachers feel under a lot of pressure to get pupils through exams, with seven out of ten saying this had increased in the past two years.
There are fears that test pressure could affect teachers' professionalism, with almost two fifths saying it could be compromised.
More than a third said their integrity could be at risk.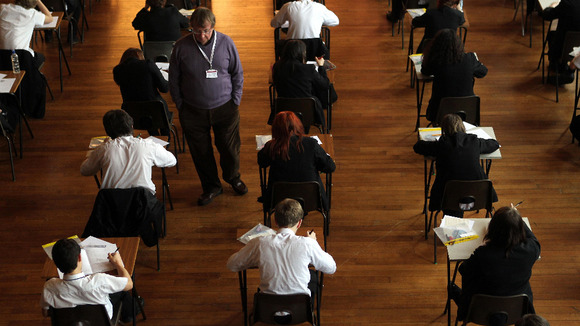 Teachers also raised concerns about the impact of exams on pupils, with most saying that testing is the biggest pressure on young people, ahead of other issues including bullying, family break-ups, financial problems at home and peer pressure.
ATL general secretary Dr Mary Bousted said the UK's children are still among the most tested in the world.
"This creates a huge pressure on young people, with many whose progress has been outstanding on a personal or emotional level feeling like failures following test and exam results.

"With the Government's persistent focus on tests, exams results and league tables, many teachers and lecturers also feel under enormous pressure - often at the detriment to high-quality teaching,"
– Dr Mary Bousted, ATL General Secretary