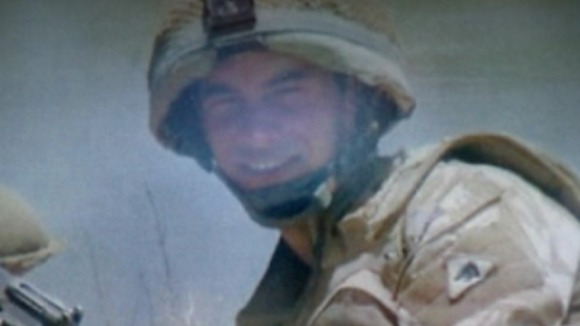 22-year-old Aaron Black took his own life just before Christmas. He had only just left the Army after serving on the frontline in Afghanistan. Aaron laid out his medals and sent a text message to his mother to say goodbye.
His mother, June Black, says he struggled to adapt to civilian life. She wants to know why the military covenant didn't give him a helping hand.
She spoke emotionally about the moment she found out her son, Aaron, had taken his own life.
Combat Stress is a mental health charity which specialises in the care of Veterans' mental health. It says five of their patients are teenagers and the average age has dropped from 73 to 42.
In 2010 Combat Stress reported a 66 per cent increase in patients
A record 1,300 veterans were treated in 2010
In 2011 the charity saw 1,443 referrals
The Health Minister Simon Burns told ITV News that the Ministry of Defence could work more efficiently with the NHS to ensure soldiers get the help they need.
A study in 2009, funded by the Ministry of Defence, looked at suicide rates among former members of the armed forces. The figures from the University of Manchester found:
Veterans under the age of 24 are two to three times more likely to commit suicide than the general population
Under-24s are also the least likely to come forward for help
There are a number of charities and organisations that work to care for former armed services personnel.
Combat Stress looks after men and women who are suffering from a psychological condition related to their career.
Big White Wall is a peer support network that allows people to be open about what's on their mind.
Soldiers, Sailors, Airmen and Families Association gives help and assistance to anyone who is currently serving or has ever served in the armed forces.
First Base, The Royal British Legion and Healing The Wounds also give help and advice to serving and former personnel. The NHS has also issued its own guidance.
Geraint Vincent spoke to the families and friends of two young veterans and asks if they are among the 'Forgotten Fallen?'
In the first part of the 'Forgotten Fallen?' series ITV News uncovered fears that not enough was being done for soldiers and veterans who are suffering from mental illness as a result of the effects of warfare. You can see the first part of our investigation here.