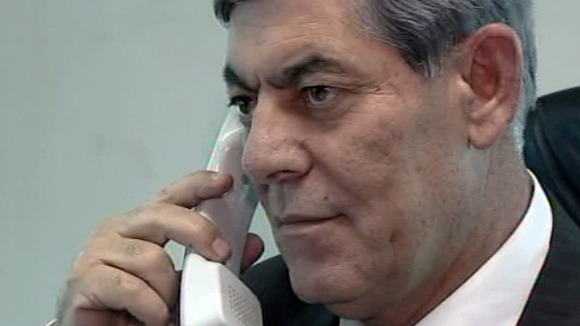 The President of the Syrian Olympic Committee has told ITV News that he will attend the London 2012 Games.
General Mowaffak Joumaa said that Syria was "committed and determined" not to be absent from this summer's Games and added that he will head an envoy that will travel to London.
There is no question about it we are taking part in a official way and with the best quality of athletes here in Syria.
And the Syrian Olympic Committee is the sole legitimate and only representative for the Syrian athletes taking part in the Olympic games in London.
The envoy will include members the Olympic Committee as well as the Head and Secretary General of the Olympic Committee along with a large number of the athletes themselves that made it into this round of Olympic games."
– GENERAL MOWAFFAK JOUMAA, SYRIA OLYMPIC COMMITTEE PRESIDENT

In his report, ITV News' Neil Connery said it was difficult to see how the government could allow Joumaa to attend the 2012 Games, with growing calls for him to be banned.

Sir Menzies Campbell, the former Liberal Democrat leader and competitor in the 1968 Tokyo Games, said allowing Joumaa to attend London 2012 "would be contrary to the spirit of the Games."

Meanwhile, footage has been posted online that purportedly shows the continued shelling of Syria, just 24 hours after President Bashar al-Assad agreed to implement a UN-backed peace plan.