22-year-old Liam Smith was a few weeks into his third tour of Afghanistan when he suffered a mental breakdown.
He had seen friends killed alongside him in Helmand Province.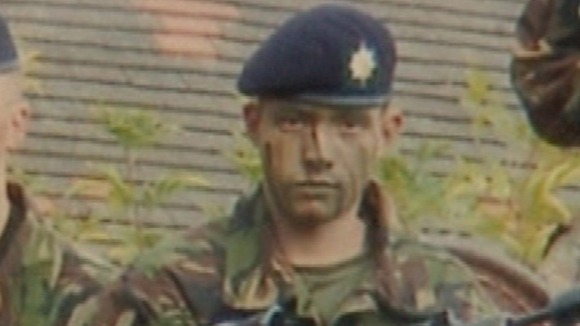 Liam believes the Taliban are hiding in his wardrobe. He's even tried to carve off his face.
His father, Glyn, claims the Army aren't capable of dealing with his son's problems and he only got the help he desperately needed when he got in touch with his GP.
Glyn revealed some of the shocking details of his son's battle with post-traumatic stress disorder, including the moment he covered himself in blood and pretended it was camouflage.
The Ministry of Defence insists the mental health of its soldiers is a "top priority".
We have robust systems in place to identify and treat those with mental health issues, including when deployed on operations. The MoD's highly experienced mental health professionals deliver high quality treatment at the Department of Community Mental Health both in the UK and overseas. MoD has, however, robust procedures in place to address any concerns expressed by service persons as to the standard of care they receive. Due to patient confidentiality, it is not appropriate to comment on individual cases.
– Ministry of Defence

But despite the support given by the British Military it admits standards of care can vary across the country.

Last year 3,942 UK Armed Forces personel were assessed with a mental disorder:
1,568 were adjustment disorders [adapting to a significant life change]
835 were a depressive episode
249 were post-traumatic stress disorder
The British military provides mental health care in the UK through 15 Departments of Community Mental Health
Professor Simon Wessely from King's College London is a leading expert on mental health problems in the military. He warns of more problems to come:
Read ITV's Geraint Vincent's analysis on the duty of care, and why he feels it must extend to those with "damaged minds", not just "damaged bodies".