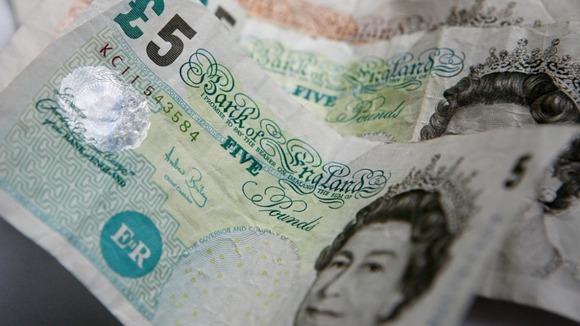 The think tank the Institute for Fiscal Studies says that families with children are set to lose the most - on average £511. That takes into account all the Government's tax and benefit cuts affecting around eight million families.
If you take into account everything together, households with children will lose the most. On average that's £511 a year."
But of that figure there are some who will feel the pain even more accutely. Firstly, around 850,000 families will lose all their child tax credits - worth around £511 per year.
That is because the Government is cutting credits for those households with one child who earn more than £26,000.
Secondly, another 212,000 couples on less than £17,000 a year could lose all their working tax credit unless they can work more hours.
The Government wants them to up their hours from 16 a week to 24. If they do not they will lose almost £4,000 a year. Many say in this economic climate it is not fair to ask them to find more employment.
A million families will lose their tax credits entirely ... some will be better off not working than working."
But the Government is adamant that the new tax year will make 24 million people winners.
That is because they are raising the personal allowance, meaning millions will pay less tax. Ministers claim that will be worth an extra £6.50 a week.
I don't accept those figures. We are raising personal allowance so 24 million people will benefit by £6.50 a week."
But number crunchers at the IFS told me that when you take into account inflation, that figure is more like 81 pence a week.
So although 24 million will benefit from it, it hardly compensates those who are losing hundreds if not thousands of pounds more.