Ashleigh and her dancing dog's paw-some audition
Dressed in a leopard-skin mini dress and dancing to the theme-tune from The Flintstones, even Simon Cowell had to crack a smile at Ashleigh Butler's double-act with dog Pudsey.
Butler, 16, was given Pudsey as a present for her 11th birthday and the two have been inseparable ever since. Butler said: "There are times when I get frustrated because there's a party and I can't go because of training but I love it, it's my life."
Cowell has been telling the other Britain's Got Talent judges for years that he is on the lookout for a dog-act. He said: "I've been saying for years that there's a gap in the market for a new Lassie".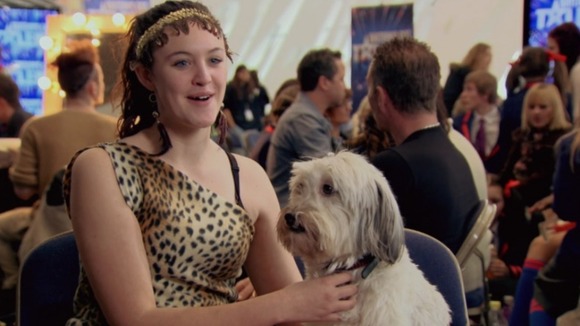 Cowell liked the act so much that he even suggested he would perform with Pudsey if the pair reached the finals of the competition.
Butler told The Sun she was open to the idea, but that Cowell would have to train hard for the honour. She said:
Pudsey would dance for Simon but he would have to come to my house and practise. There would be no last minute training, he'd have to come and help me and put the hours in. I'm not having Simon show me up.