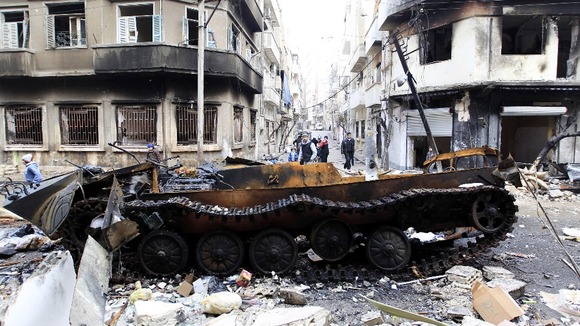 The United Nations says it "deplores" the cross-border shootings from Syria into Turkey and Lebanon ahead of a ceasefire deadline.
Turkey says two officials working in a refugee camp near the country's border with Syria are among five people injured by gunfire coming from Syria as troops clashed with rebels.
Syrian soldiers reportedly shot dead a television cameraman as he stood on the Lebanese side of the border.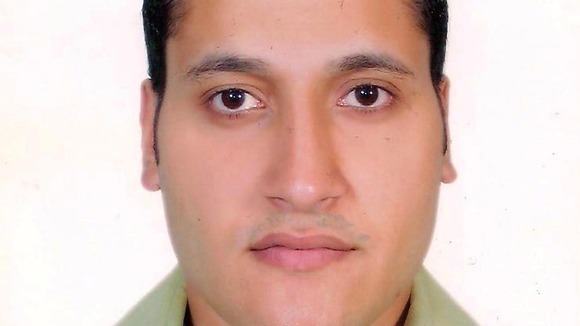 The secretary-general is alarmed by the reports of continued violence and human rights violations in Syria, which resulted in an increased flow of refugees into neighboring countries. The secretary-general strongly deplores today's fatal cross-border shootings from Syria into Turkey, as well as into Lebanon
– UNITED NATIONS STATEMENT

The United States dismissed Syrian demands for written guarantees that rebels would lay down arms. They called it a "stalling tactic".

Syria was meant to start pulling troops out of towns and cities by Tuesday, paving the way for a ceasefire under a peace plan designed to end Syrian President Bashar al-Assad's efforts to crush more than a year of anti-government protests.

But Assad has demanded written guarantees from the rebels that they stop fighting and lay down arms.

That makes it even more likely the peace plan devised by former UN Secretary-General Kofi Annan will fail.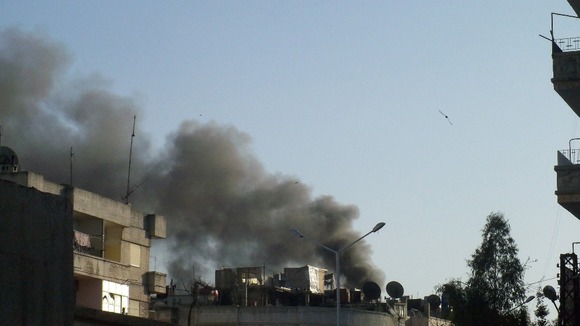 This is just more chaff being thrown up in the air at the last minute to deflect attention form the fact that the regime is not meeting the commitments that they made to Kofi Annan.
– Victoria Nuland, US State Department spokeswoman

The plan, drawn up by UN-Arab League envoy Kofi Annan, requires Syrian President Bashar al-Assad to "begin pullback of military concentrations in and around population centres" by April 10 for a truce to start 48 hours later.

Syrian forces loyal to President Bashar al-Assad shelled an area in the rebellious province of Idlib near the border with Turkey on Sunday, killing and injuring dozens of people, opposition activists said.

On Monday, Turkish officials claimed three people were wounded at a refugee on its side of the border from Syrian gunfire. A cameraman was also killed as gunfire from Syria reached Lebanon.
The UN Security Council, including China and Syria's staunch ally Russia unanimously adopted a statement last week endorsing the deadlines for an end to the conflict
The UN warned the Syrian government it would consider further steps if it failed to live up to its commitments
Western diplomats have warned Assad has broken previous promises to halt military action against protesters