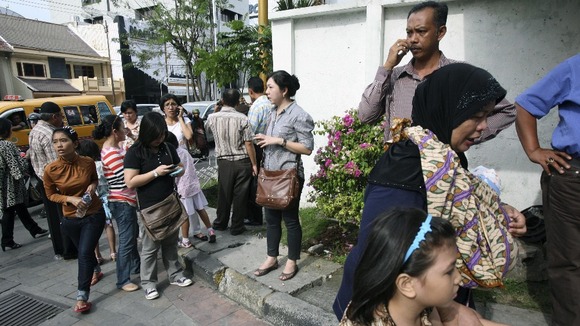 A massive earthquake off Indonesia triggered tsunami fears across the Indian Ocean today sending people in coastal cities fleeing to high ground.
A strong aftershock nearly three hours later sparked a new wave of panic. Indonesia's government responded by issuing a fresh tsunami warning.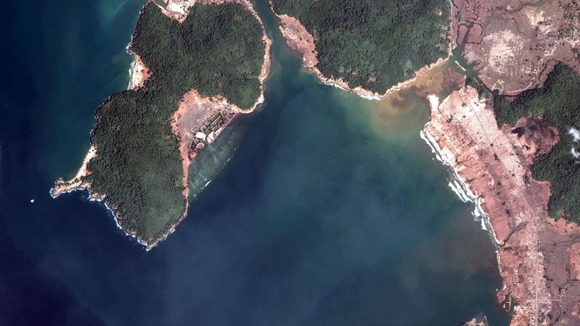 Some residents were crying in Aceh, where memories of a 2004 tsunami that killed 170,000 people in the province alone, are still vivid.
Others screamed "God is great" as they poured from their homes or searched frantically for separated family members.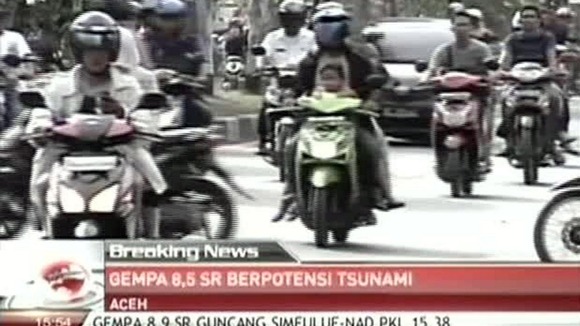 The US Geological Survey said the first 8.6-magnitude quake was centred 20 miles beneath the ocean floor around 270 miles from Aceh province.
That prompted the Pacific Tsunami Warning Centre in Hawaii to issue a tsunami watch for Indonesia, India, Sri Lanka, Australia, Burma, Thailand, the Maldives and other Indian Ocean islands, Malaysia, Pakistan, Somalia, Oman, Iran, Bangladesh, Kenya, South Africa and Singapore.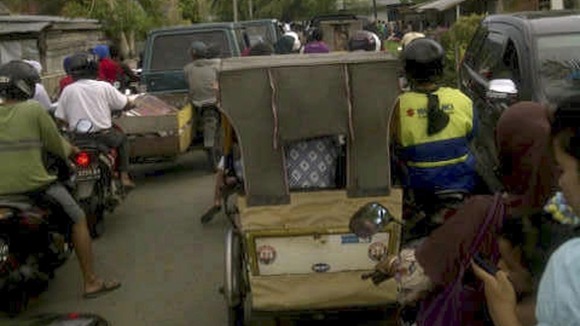 A wave measuring less than 30 inches high rolled to Indonesia's coast. There were no other signs of serious damage.
But just as the region was sighing relief, an 8.2-magnitude aftershock hit.
People along the western coast of Sumatra island and the Mentawai islands were told to stay clear of coasts.
But the tsunami watch around the Indian Ocean was later lifted.
The vice president of India's National Disaster Management Authority says the earthquake that struck the Sumatraislands was not the kind that usually triggers tsunami tidal waves:
There is no specific threat. It was a watch and alert. There is no likelihood of anytsunami in the Indian Ocean region

It is the kind of strike and slip earth quake which does not trigger tsunami.

Therewas no vertical displacement of water under the sea. Tsunami possibility is virtually ruled out.
– SASHIDHAR REDDY, NDMA VICE PRESIDENT

England cricket star Tim Bresnan, in Maldives for his wedding, had earlier tweeted about the warnings he had received:

Just sat around reception in the Maldives with a life jacket on waiting for the tsunami to hit. Not ideal the day before my wedding

Interesting couple of hours. Thanks to twitter spreading the news and updates. The warnings have been withdrawn thanks for all well wishes