'Dumped' mum smashes ex's car into his workplace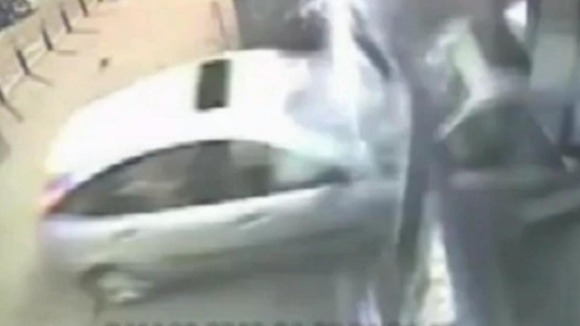 A woman has been given a nine-month suspended jail sentence after smashing her ex-boyfriend's car into the bowling alley where he worked.
Claire Holley then assaulted the two police officers who came to arrest her.
Holley had been dumped on Facebook, according to the Huffington Post, hours before taking her now ex-boyfriend's Ford Focus and powering it through the glass doors of the Hollywood Bowl near Bolton, Greater Manchester.
She was also banned from driving for 18 months with a re-test, given a two-year community order and told to complete four months of community service. She admitted drink-driving.
Then prosecutor told Bolton Crown Court that Holley and boyfriend Davy Jones had been in a relationship for two years and have one child together.
At her first hearing at Bolton magistrates, Holley pleaded guilty to all charges:
Driving a motor car dangerously
Driving over the alcohol limit
2 x assaulting a constable in execution of their duty
After the car came to a halt inside the bowling alley, her newly-single ex was seen running towards her, shouting, "you have wrecked my car."
A man who had just left a nearby cinema when the incident happened told Huff Post:
"The entrance roof was hanging off and it looked like it was going to fall off. It was just a mess. It was a scene of devastation."
Nazir Afzal, Chief Crown Prosecutor, said:
It was extremely fortunate that no members of the public suffered serious harm as a result of her extraordinarily dangerous driving.

She drove her car at the public entrance to the bowling alley with reckless disregard as to what or who she would strike. The consequences could have been horrific.

Using the car as a weapon is dangerous driving at its worst. The Crown Prosecution Service is dedicated to prosecute those who drive without regard for others.