KFC apologises for tsunami scare Facebook advert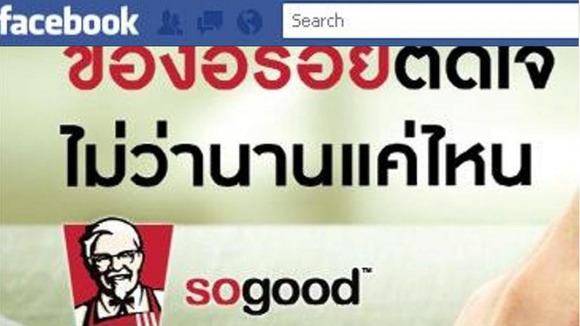 Fast-food chain KFC has apologised for a message to their Thai Facebook followers that urged people to rush home during yesterday's Indian Ocean tsunami scare and buy a bucket of chicken.
As people were being urged to evacuate coastal areas, the company posted:
"Let's hurry home and follow the earthquake news. And don't forget to order your favourite KFC menu."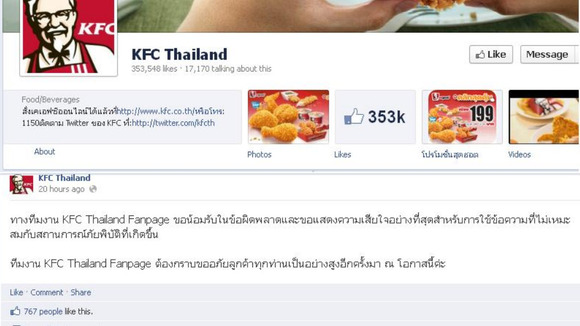 It prompted hundreds of angry comments on Thai websites deeming the company as 'insensitive and selfish'. The message was removed and replaced and replaced by one asking for forgiveness:
KFC Thailand Fan Page team respectfully accepts the mistake it made and is sorry for using a message that was not appropriate with the natural disaster situation. KFC Thailand Fan Page takes this opportunity to sincerely apologise to all our customers.
The earthquakes in Indonesia revived memories of the 2004 Asian tsunami that claimed 230,000 lives, including more than 8,000 people in Thailand.