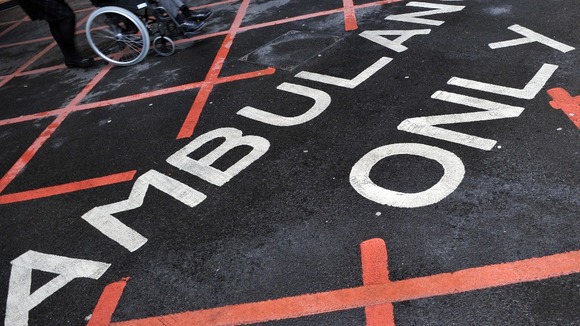 A Freedom of Information Request submitted by The Times (£) has found that around 3.5% of all hospital discharges took place between 11pm and 6am, a rate that has held steady for the last five years.
The requests were sent to all 170 NHS Trusts - 100 replied and said that 239,233 patients had been discharged between 11pm and 6am last year.
If all Trusts were discharging patients at this rate it would mean that 400,000 people - that's 8,000 a week - were being released from hospital during the night.
However the rates varied between the Trusts that did respond, from 1% to 8.7% so the numbers are difficult to estimate accurately.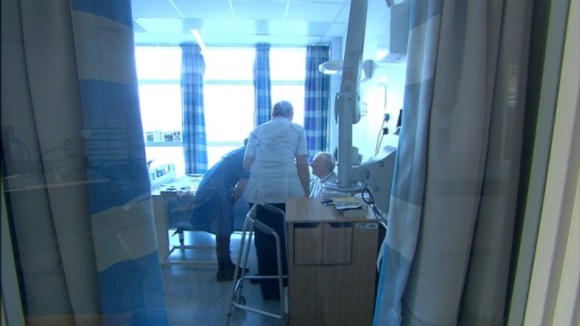 Hospitals with the highest percentage of patients discharged overnight:
Derby Hospitals 8.7%
Heart of England 7.2%
Countess of Chester 7.2%
Leicester Hospitals 6.7%
Ealing Hospitals 6.7%
Milton Keynes 6.2%
East Lancashire 6.1%
Royal Bournemouth 5.9%
Norfolk & Norwich 5.6%
Homerton 5.2%
Warrington & Halton 5%
Hospitals with the lowest percentage of patients discharged overnight:
Newcastle, Southend claim to never discharge during the night
West Middlesex says almost never
Moorfields 0.02%
Kettering 0.1%
Royal Brompton 0.2%
Walton Centre 0.3%
South Tyneside 0.5%
What does it mean for patients?
Some of the Trusts which responded said that there may be problems with their records. Derby Hospital Foundation Trust sent 8.7% of it's patients home overnight and claimed there could be a problem with their records as they had no explanation for the high figures.
Trusts including the Heart of England NHS Foundation Trust in Birmingham, Countess of Chester and University Hospitals of Leicester also have rates above 7 per cent.
Newcastle Hospitals said that it had a policy not to discharge patients at night and had "no centrally recorded instances of exceptions to this policy".
Elderly patients make up 70% of hospital bed places which means that they are after the ones sent out overnight.
Parkinson's sufferer Gordon Barnes was discharged from hospital in the middle of the night and had to hitch-hike to get home:
Discharging patients often elderly and vulnerable late at night is totally inconsiderate and unacceptable and displays no compassion or thought for the individual patient. Hospitals may think it's convenient for them to ask people to leave in the middle of the night. But is it convenient and safe for a patient who may well have been in hospital for a considerable amount of time?
– Katherine Murphy, chief executive of The Patients Association

What happens next?

The medical director of the NHS has promised action, Sir Bruce Keogh, medical director of the NHS said:
I am concerned to hear that some patients may be being discharged unnecessarily late.

Patients should only be discharged when it's clinically appropriate, safe and convenient for them and their families.

It is simply not fair to be sending people home late at night. We will look at this.
The political fallout from the revelations has begun, with the Shadow Health Secretary blaming government pressure on the NHS:
Elderly people should not be treated in this way by the NHS and we need decisive action to stop it.

Hospitals are under pressure but there can no justification for sending vulnerable people home in the middle of the night, cold and disorientated, and without the necessary support of family and friends.

This news is yet another sign of an NHS in increasing distress. In 13 out of the last 15 weeks, the NHS has failed to meet the Government's lowered A&E target. It is clear that hospitals aren't coping with the pressure they are under and the failure to treat older people properly is a symptom of this.
– Andy Burnham MP, Labour's Shadow Health Secretary

For more information contact The Patients Association.