Two Typhoon aircraft came within sight of a civilian helicopter before the pilot realised that a security alert had been triggered, ITV News has learnt.
The drama took place near Bath this evening when the helicopter mistakenly broadcast an emergency signal. The signal can suggest that an aircraft has been hijacked or has 'gone rogue'.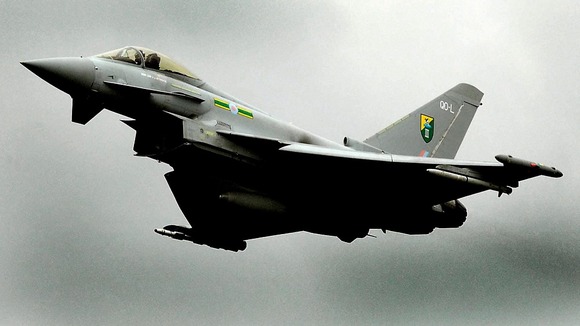 The two Typhoons were scrambled, one emitting a sonic boom that shook houses in Coventry, Rugby and across the Midlands.
There were further reports of the boom being heard in:
It sounded like it was coming from the kitchen. I thought somebody had dropped one of the big ovens in there. It was a really loud bang and the room shook and all the wine glasses on the rack shook. When it wasn't coming from the kitchen I thought maybe it was the cellar, but then wondered if it could be something else. It was weird, but didn't last long.
– Dan Cross, bar and restaurant supervisor in Earlsdon, Coventry

Did anyone else just hear that bang in the west midlands? It made our building shake and friends heard it in at least 15m radius. #bang

Ooh, did any of my Twitter followers hear the #bigbang in the Midlands this eve? And was it *really* a proper, BIG bang??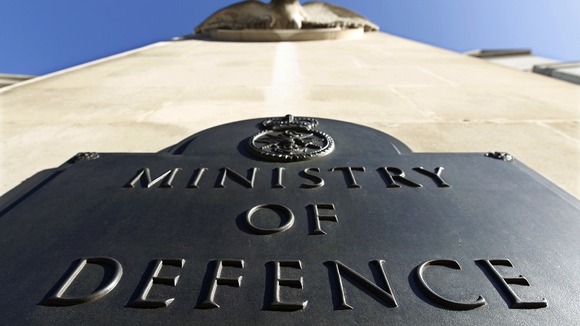 We can confirm that a small civilian aircraft was transmitting inadvertently on an emergency frequency at approximately 1810. Two typhoons from the Quick Reaction Alert (QRA) responded accordingly and authorisation was given from them to go supersonic which resulted in the sonic boom. There was no actual threat to the civilian aircraft and they soon rectified their mistake.
– Ministry of Defence

The MoD response was standard procedure officials say, and the emergency signal from the helicopter turned out to be a false alarm.

Still an eyewitness on Twitter said the planes:

@keirsimmonsitv yes, slowed down and seemed to sharply pull round at one point, looked very near the helicopter from where I was watching

The Typhoon aircraft got close enough to ID the tail number then may have flown to the front of the helicopter to alert the pilot, officials said.

It does not appear to have been an exercise in the run up to the Olympic Games.

Still, some will see it as an indication of the high alert Britain is now on, with the games and Queens Jubilee celebrations just months away.