Hot air balloon crashes after hitting power lines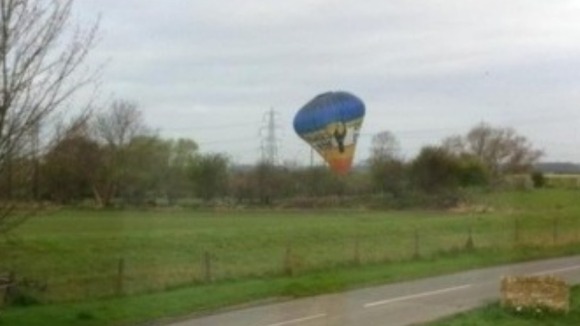 Ten people had a lucky escape when their hot air balloon crashed on to power lines.
North Yorkshire Police said the incident happened at about 8.50am at West Haddlesey, near Selby.
A pilot and nine passengers were on board at the time.
Nobody was injured or stranded in the balloon, a police spokesman said.
The balloon is believed to have taken off from the Knavesmire overlooking the York Racecourse in the morning.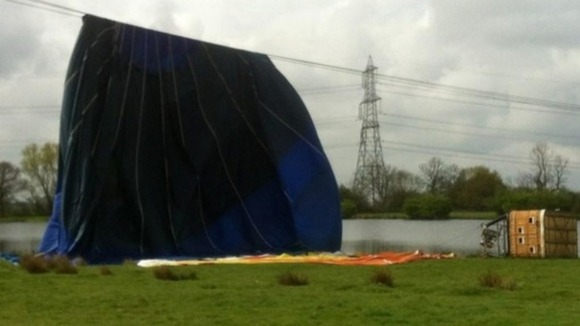 An investigation has been launched into the cause of the accident, which happened between West Haddlesey Road and Burkin Road.
No reports of any injuries have been received and we understand that the passengers have been taken back to York Racecourse from where the balloon had taken off earlier this morning.

The Air Accident Investigation Branch have been informed of the incident.
– North Yorkshire Police spokesman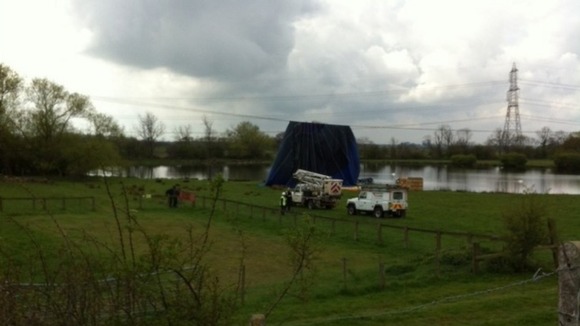 Witness Richard Watson said he was taking his dogs for a walk in the morning when he spotted a couple of balloons.
I was just outside the village and I looked towards York and saw a couple of the balloons that must have taken off from the Knavesmire. There was a red Virgin and a blue one that has obviously had a crash this morning.

I was watching them come back towards Selby, they were floating away nicely, it was a lovely morning.

I watched the Virgin one come down to land just on the north of West Haddlesey. I saw that go down, the blue one was a couple of miles away."

I saw the blue one drifting across, coming to land. I was driving down the road, it came across in front of me.

It tried to land before the road and went down with a bit of a bang.

It hit the road and fence and bounced back over the road top and hit the flood bank and disappeared over the flood bank top and crashed into the power lines. The passengers had a lucky escape.
He said the stricken balloon was "cascading" over the power lines with the basket on its side.
After a few minutes a couple of passengers managed to get out looking "dazed", he said.
I saw them helping the pilot trying to pull the balloon from the lines. I was told it was 66,000 volts, a bit crazy really.
– Witness Richard Watson

Read more on this story on the ITV Calendar website.