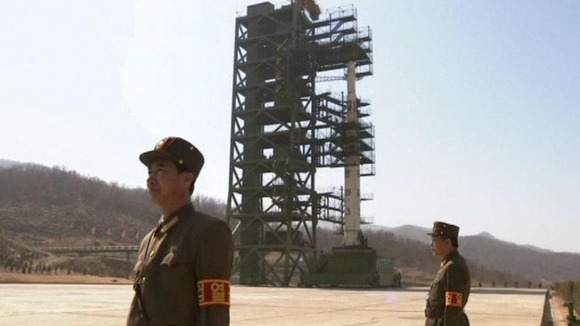 North Korea's rocket splintered and crashed into the sea minutes after it was launched, South Korea's Defence Ministry said.
Debris from the rocket which exploded in the air and broke into around 20 pieces crashed between 190km and 210km off Kunsan, a city on the west coast of South Korea, according to a South Korean official.
The long-range missile was fired in the face of international condemnation at 11.39pm on Thursday (7.39am local time) from the west coast launch pad in the hamlet of Tongchang-ri.
North Korea said it wanted the Unha-3 rocket to put a weather satellite into orbit, although critics claimed it was designed to enhance the capacity of North Korea to design a ballistic missile.
The United Nations Security Council denounced the attempt as 'deplorable':
Foreign Secretary William Hague condemned the launch and said the country's ambassador would be summoned to the Foreign Office later today to discuss concern over the actions.
He said:
I am deeply concerned about the Democratic People's Republic of Korea's (DPRK) satellite launch today.

Such a launch uses ballistic missile technology and, as such, is a clear violation of UNSCR 1874.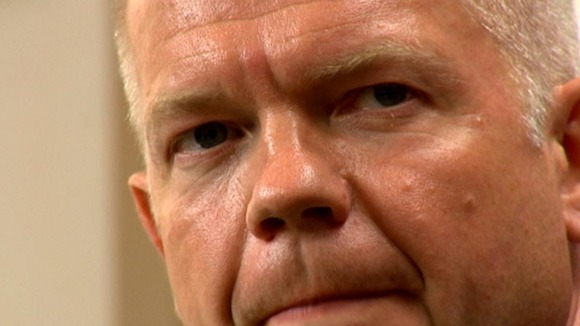 Later today the Permanent Under-Secretary, Simon Fraser, will summon the DPRK ambassador to the Foreign and Commonwealth Office and make clear that the DPRK can expect a strong response from the international community if it continues to develop its missile and nuclear capabilities.I strongly urge the DPRK to suspend all missile and nuclear-related activity and to commit to re-engaging with the international community.
– William Hague, Foreign Secretary

Our China Correspondent Angus Walker, is in North Korea:
While this action is not surprising given North Korea's pattern of aggressive behaviour, any missile activity by North Korea is of concern to the international community.The United States remains vigilant in the face of North Korean provocations, and is fully committed to the security of our allies in the region.
– White House spokesman Jay Carney