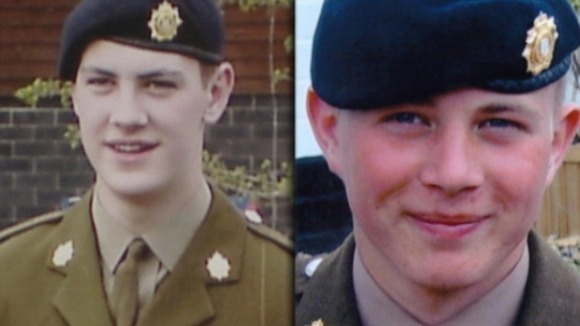 Over the last month ITV News has been running Forgotten Fallen: a series on the mental health of soldiers and veterans that has featured interviews with mothers who have lost their sons to suicide.
After seeing the reports two mothers got in touch with us saying their sons had committed suicide. They are now working together to campaign to raise awareness of their son's stories in the hope that it will help save other young lives.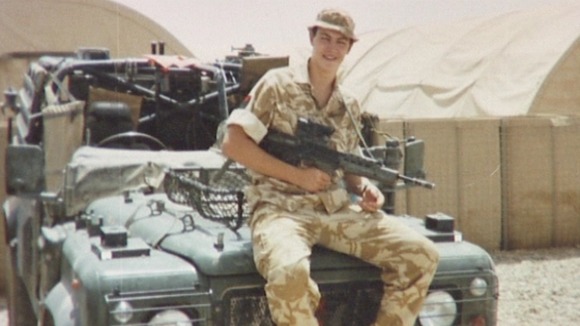 24-year-old Afghanistan veteran Lee Bonsall and 23-year-old Iraq veteran Ashley Clarkson committed suicide last month.
Lee Bonsall left the army in 2007 and had just recently got married. Ashley Clarkson left the army less than a year ago.
Their mothers did not know each other until last month when their sons committed suicide just a week apart.
They are united by grief and the firm belief the army could have done more to prevent their deaths. Geraint Vincent went to meet them.
"We believe that every solider, whether showing any signs of problems or not should be fully assessed by expert health professionals before they leave the forces, and the outcome forwarded to their GP. They should then have a second assessment when they are back in civilian life and follow ups should be arranged. If this had been the case when Lee was in the army, then maybe he would still be here now."
– Serena Bonsall, wife of Lee Bonsall

Army official statistics show that suicide rates are low and the figure is not rising, but cases of mental illness are. However, there is a lack of data on the number of veterans, of all ages, suffering from mental illness and suicide rates.

Private Lee Bonsall and Private Ashley Clarkson were part of a group particularly vulnerable to suicide.
University of Manchester study funded by the MOD found under 24 year old males to be most vulnerable to suicide

Research has also found that mental illness worst in the army compared to other military services and more likely amongst junior ranks

A leading professor in military mental health told ITV News that young early service leavers are most vulnerable to mental illness
A MOD study from 2009 looked into suicide rates among former members of the armed forces. It found:
Veterans under the age of 24 are two to three times more likely to commit suicide than the general population
Veterans under 24 are the least likely to come forward and ask for help
There are a number of charities and organisations that work to care for former armed services personnel:
The Department of Health said the health of veterans was a "priority" for the government. In a statement it said:
In a statement, it said:
The suicide of anyone is a tragedy, but it is particularly sad when it is of someone who has sacrificed so much in theservice of their country. The health of veterans, including their mentalhealth, is a priority issue for this Government, with £2million made availablein 2010/11 and £1.8million a year over the following four years.
We have set up initiatives to help provide support and care for veterans and their families including the 24 hour Combat Stress Helpline; The Big White Wall, an online support service which aims to improve users' emotional wellbeing, and a number of dedicated veterans' mental health services. Further regional launches are expected over the coming months.
These services provide psychological treatment and support specifically tailored to meet the needs of ex-service personnel and their families, in a sensitive manner."
For help and information, you might find these links useful: