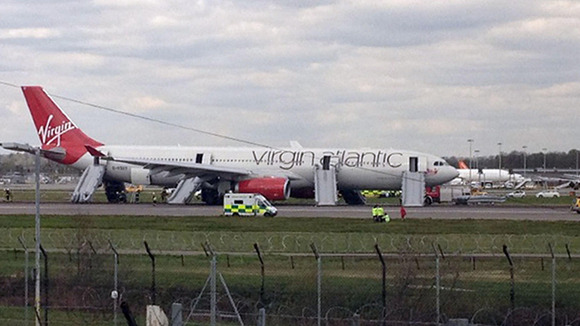 Gatwick Airport was halted to a standstill today after a Virgin Atlantic flight bound for Orlando was forced to make an emergency landing, amid reports that there was a small fire on board.
The Airbus A330 returned to Gatwick and, due to what Virgin described as "a technical problem", the captain decided as a precautionary measure to evacuate the aircraft immediately.
As a result, flights in and out of Gatwick were suspended for almost two hours, with a number of incoming flights diverted- some to Stansted Airport in Essex.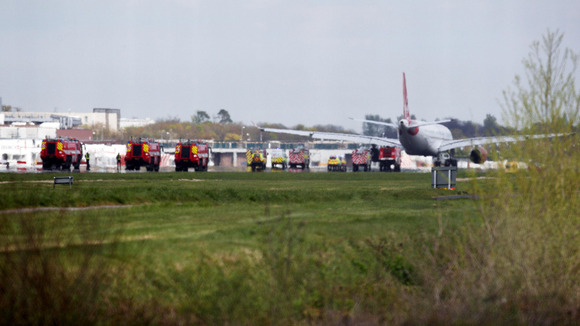 Passengers have praised the captain for his quick-thinking during the incident. ITV's Damon Green reported that many passengers however, felt the emergency evacuation was 'frightening and chaotic'.
During the evacuation procedure, four passengers were thought to have suffered 'minor injuries', occurred while using the aircraft's emergency chutes. However, all passengers and crew had been evacuated.
Out of the injured passengers, Emily Alner told ITV News that the pilot seemed "very panicked".
Other passengers praised the crew for its 'efficiency', stating that they "handled it very well".
South East Coast Ambulance Service (SECAmb) released a statement on the event. Dr Jane Pateman, SECAmb's Medical Director, said:
A total of 15 patients were transferred to hospital, 14 of which went to two major trauma centres, at St George's Hospital and Royal Sussex County Hospital suffering from suspected fractures.
We are very pleased to say that the system worked extremely well and that we were able to maintain our normal service to members of the public whilst dealing with this incident and ensuring that all patients affected received appropriate treatment."
– Dr Jane Pateman, Medical Director, South East Coast Ambulance Service

Virgin Atlantic have said that they are "working closely" with authorities to establish the cause of the incident. In a statement contradicting many of the passenger's views, Virgin Atlantic said:
We cannot comment on individual claims of the situation on board but we are confident that the crew executed the emergency procedures to very high standard.
In these incidents crew are highly trained and part of this training is to speak very loudly and shout instructions on evacuation".
– Virgin Atlantic

Gatwick slowly resumed its flights over the course of the day, informing passengers that due to the incident, there would be 'knock-on disruptions'.