IMF: Global economic recovery 'fragile'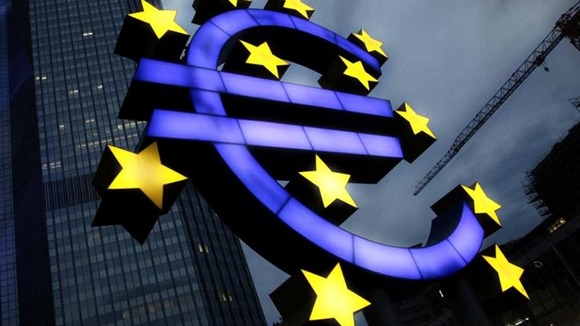 The International Monetary Fund (IMF) has warned that the Eurozone will slide into recession but upgraded its growth forecast for the UK, in a report released today.
Britain is expected to grow at 0.8% this year - up from the previous forecast of 0.6% - but the IMF said recent improvements were "fragile" as "spillovers" from the euro area hit the rest of the continent.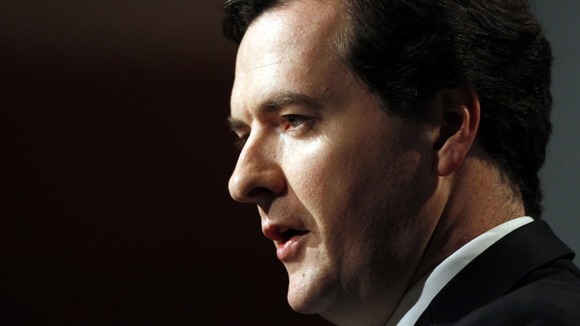 The Eurozone output will decline by 0.3%, with tough austerity measures, the sovereign debt crisis and a general loss of confidence having an impact on the continent.
The IMF upgraded its global forecast from 3.25% to 3.5% but warned the recovery would be
"weak" and urged for continued "fundamental changes" needed to achieve healthier growth.
For the past six months we've been on a rollercoaster ride.
Our baseline is that growth is going to be slow in advanced economies; sustained, but not great, in emerging market and developing economies.
But the risk of things turning bad again in Europe is high.
– Olivier Blanchard, IMF Chief Economist

Greece remains the biggest drag on the Eurozone region, with a 4.7% decline forecast for 2012, though this is an improvement on the 6.9% drop in 2011.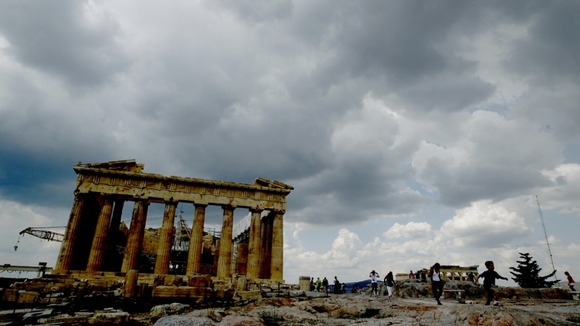 Spain also remains a great concern for the region amid the country's soaring borrowing costs, high unemployment and swelling private debt.
The UK is expected to outperform other major countries in Europe, including Germany and France, but a Downing Street spokesman urged the Eurozone to "get its house in order".
The eurozone still needs to get its house in order.
Those issues still exist and no doubt will be a focus of discussions at the coming meeting of the IMF towards the end of the week, which the Chancellor will be attending.
– Downing Street spokesman

The IMF report comes a week before the UK's gross domestic product (GDP) figures are published for 2012 - revealing whether the country entered a technical recession, following a 0.3% decline in the final three months of 2011.

European countries expected growth
UK: 0.8%
Germany: 0.6%
France: 0.5%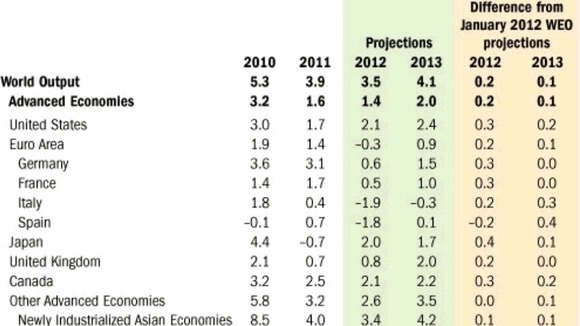 European countries expected decline
Spain: 1.8%
Italy: 1.9%
Greece: 4.7%