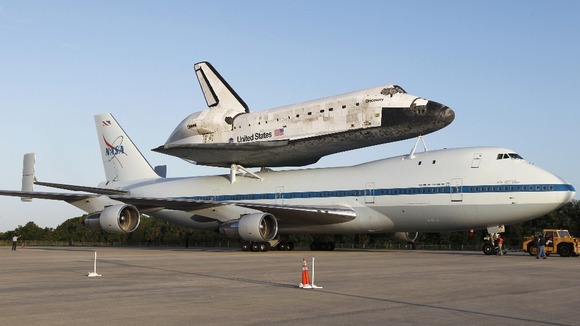 The space shuttle Discovery has completed its final voyage piggybacking a NASA Shuttle Carrier Aircraft from the Kennedy Space Centre in Florida to its permanent retirement home at Smithsonian Air and Space Museum's Udvar-Hazy Centre in Virginia.
Discovery retired in March after completing its 39th mission. It spent a total of 365 days in space, orbited the Earth 5,830 times, and travelled 148,221,675 miles.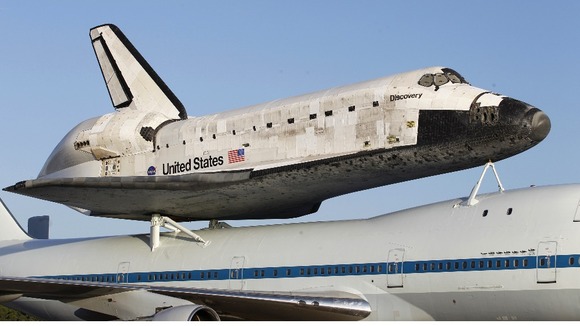 The space shuttle departed just after sunrise, and arrived at its destination on time.
It flew over Washington at approximately 1,500 feet near a variety of landmarks, including the National Mall, Reagan National Airport and the National Harbor.
ITV's Emma Murphy spoke to people on the ground, who came out to mark the final moments of the Discovery space shuttle's journey.
It's sad to see this happening. But you look at it and you just can't help but be impressed by it. That's my hope now, that every time someone looks at that vehicle they are impressed, that they feel that this is what we can do when we challenge ourselves.
– NASA astronaut Nicole Stott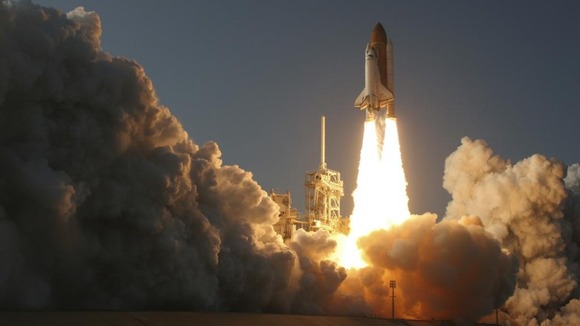 The space shuttle touched down safely to a welcome party, and is currently making its way to its final resting place.
The United States retired its space shuttles last year after finishing construction of the $100 billion International Space Station to begin work on a new generation of spaceships.