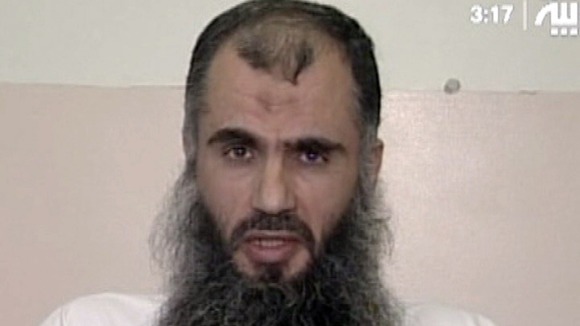 Prime Minister David Cameron said Qatada "has no right to be in our country" as the radical cleric made his latest bid to avoid deportation.
His lawyers lodged an appeal with Europe's human rights judges, effectively blocking the Government's attempts to deport him to Jordan, just hours after he was sent back to jail.
But Mrs May insisted the radical cleric had already run out of time to appeal over the judges' original decision which was made three months ago.
Qatada has no right to refer the case to the Grand Chamber of the European Court of Human Rights. Three-month deadline to do so has passed.
We are opposing the referral to the Grand Chamber. The case should be heard in British courts.
Qatada remains in custody. If his lawyers apply for bail, we will oppose that application vigorously.
Qatada's legal team claims that judges at the European Court of Human Rights (ECHR) were wrong when they ruled in January that he would not be at risk of torture if returned to Jordan.
The court's Grand Chamber will decide whether to hear his appeal "soon" but in the meantime he cannot be deported until the court has reached a decision.
Political Editor Tom Bradby has the full report:
Qatada, who is said to have "wide and high-level support" among extremists, was convicted in his absence in Jordan of involvement with terror attacks in 1998 and now faces a retrial in his home country.
He also featured in hate sermons found on videos in the flat of one of the September 11 bombers.
Since 2001, when fears of the domestic terror threat rose in the aftermath of the attacks, he has challenged, and ultimately thwarted, every attempt by the Government to detain and deport him.