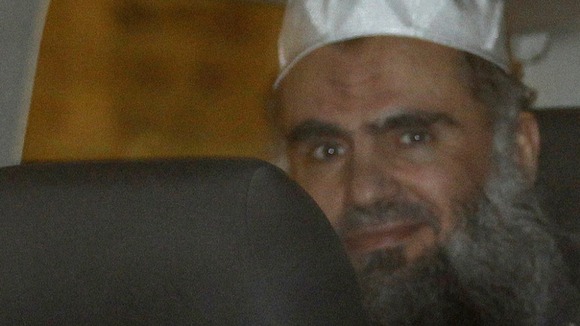 An e-mail from a Council of Europe spokesperson yesterday contained a 'personal view' that Abu Qatada's appeal was on time, it has emerged today.
The e-mail was taken as evidence that the Home Office had got the deadline wrong.
But the Council of Europe's Director of Communication, Daniel Holtgen, has told ITV News that the e-mail, "was not an official statement."
The note from an official was apparently sent to the House of Commons research department, it says it is from the 'Secretariat of the Committee of Ministers at the Council of Europe.'
It confirmed that judges on the Grand Chamber of the European Court of Human Rights are the body that will decide whether the deadline was met. And sets out the key rule involved. But the official then went on to write:
The Othman (Abu Qatada) case was supposed to become final on 17/04/2012 and according to the information provided by the European Court, the applicant requested a referral to the Grand Chamber on the 17/04. So I would say that it just in time but of course the Court (panel) may decide otherwise.
The Home Secretary has told the House of Commons that the deadline was the 16th.
The Council of Europe's Director of Communication now says this was 'a personal view' and should not have been read as an official line. He was not prepared to comment on whether any action is being taken against the official involved.
It is another twist in a political storm that has left critics questioning whether the Home Secretary has mishandled the Abu Qatada deportation. News that an official at the Council of Europe expressed a personal view that was then picked up by the opposition and the media will cause deep frustration in the Home Office.