Giant puppets stride across Liverpool to commemorate Titanic sinking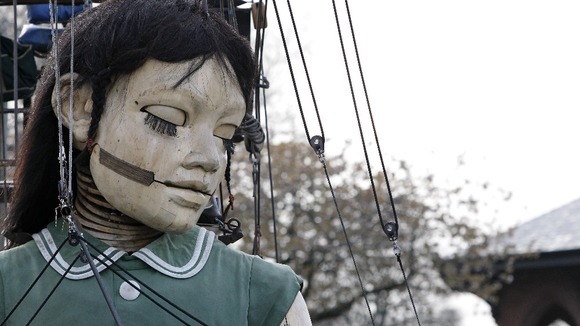 People in Liverpool will be walking with giants this weekend as the city commemorates the sinking of the Titanic with a giant puppet show.
Little Girl Giant has been produced by marionette experts Royal De Luxe (RDL) and tells a love story based around the sinking of the famous liner 100 years ago.
The giant puppets, which have appeared in the UK only once before, are expected to attract thousands of spectators as they makes their way through Liverpool.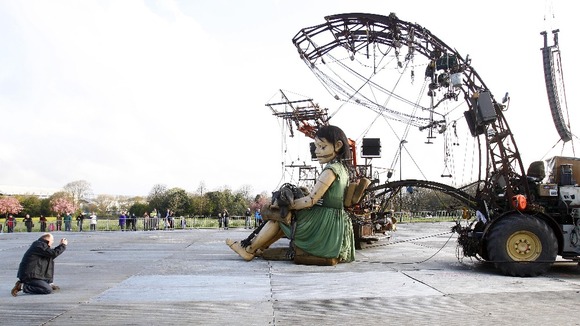 From today until Sunday free performances will unfold with the city's urban areas becoming the giant stage for the giant tale entitled Sea Odyssey.
It is part of the city's commemorations for the recent 100th anniversary of the sinking of the Titanic.
The liner was registered in Liverpool by the White Star Line, making the city its home port.
Jean-Luc Courcoult, artistic director of RDL, has created the Sea Odyssey story specifically for this event.
He said:
Liverpool, for me, stands out as an island in its own right, within a larger island.

Passions for football, the revolutionary music and poetry of the Beatles and the legendary story of the Titanic give the city a strong, emblematic identity and the people a compelling warmth which draws me to them.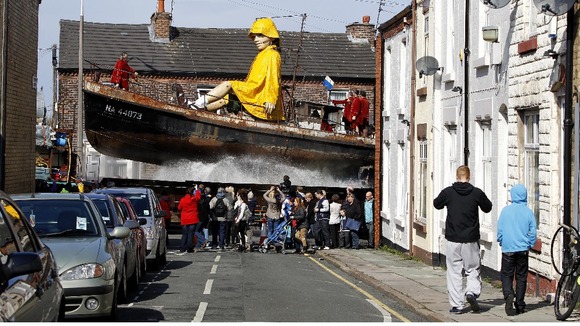 The leader of Liverpool City Council, Joe Anderson, said:
This will be a magical piece of theatre, the likes of which many people will never have seen before.To work with such a world-renowned company as Royal De Luxe is a real coup for Liverpool and it's wonderful we can mark this important anniversary with an unforgettable event.

The Titanic will always resonate with Liverpool, particularly as the name of the city was emblazoned on its stern and many of its crew were from the Merseyside area. As it set out on its maiden voyage, it was the greatest vessel in the world, reflecting the city's position as leading world port.

The tragic sinking of the ship affected people across the globe, and it's fitting that the city where the ship was registered is remembering the vessel in such a special way.