A paralysed woman will become the first to take on the London Marathon in a bionic suit this weekend.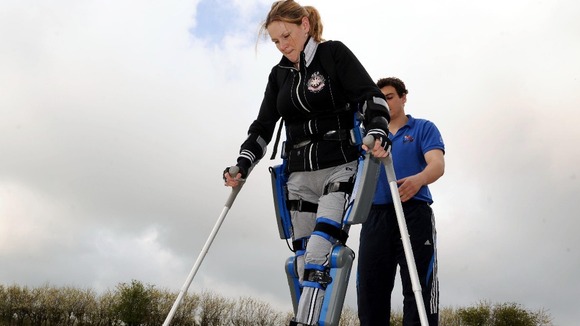 32-year-old Claire Lomas from Melton in Leicestershire will attempt to complete the 26-mile route in her 'ReWalk' suit after being left paralysed from the chest down. It follows a horse riding accident in 2007.
She will start the race with thousands of others this Sunday and is aiming to complete 1.5 miles each day.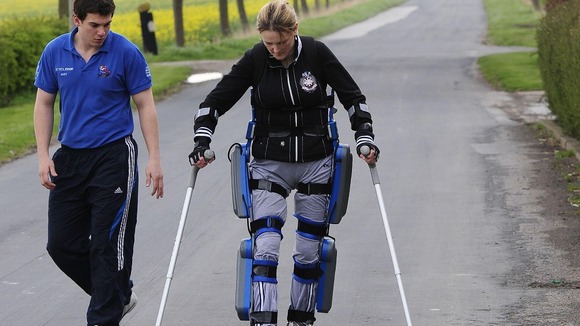 Her husband Dan, mother Joyce and 13-month-old daughter Maisie will be cheering her on from the sidelines.
It will take her several weeks to complete, and she is hoping to raise more than £50,000 for Spinal Research.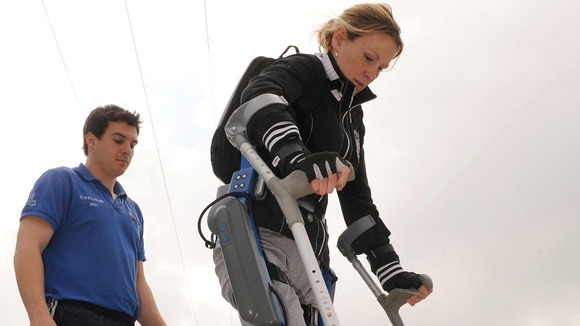 Claire Lomas broke her neck, back, ribs and punctured a lung when her horse threw her off as she took part in the Osberton Horse Trials in Nottinghamshire in 2007.
The suit so far has been difficult, challenging and frustrating but it's got better. It's took some getting used to but once you've found your balance it's ok. When you've not been used to being upright and you haven't got sensation, you feel vulnerable and you know you can fall so it's about getting confidence on your feet but after spending hours in the suit you can get that.
– Claire Lomas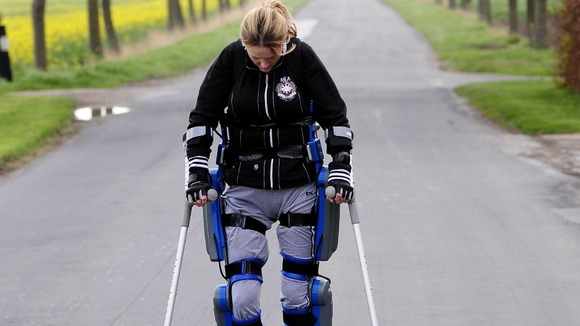 The £43,000 'RealWalk' suit enables people with lower-limb paralysis to stand, walk and climb stairs through motion sensors and an onboard computer system.
She will join more than 36,000 who are set to take part in the 32nd London Marathon this Sunday.