Muamba calls his recovery 'a miracle'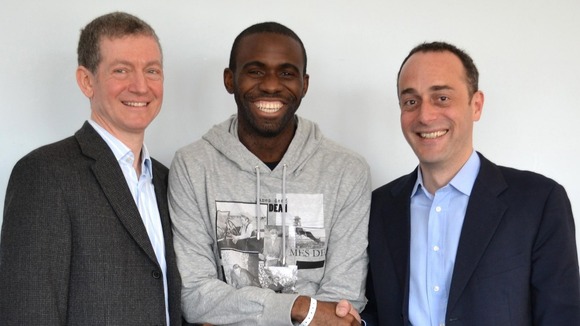 The Bolton Wanderers midfielder Fabrice Muamba has described his recovery from a massive cardiac arrest as "more than a miracle"
Speaking to The Sun, the devout Christian revealed that he asked God to protect him before the FA Cup quarter-final at Tottenham Hotspur on March 17. He said:
On the morning of the game I prayed with my father and asked God to protect me - and he didn't let me down. I am walking proof of the power of prayer. For 78 minutes I was dead and even if I lived was expected to have suffered brain damage. But I'm very much alive and sitting here talking now. Some one up there was watching over me.
Muamba's heart stopped beating naturally for 78 minutes after he collapsed in an unconscious heap during the game.
He revealed he was feeling "focused", "sharp" and "particularly fit" in the lead up to the game. But 41 minutes into the first half the player started to feel dizzy and began seeing double before collapsing to the turf.
It wasn't normal dizziness - it was a kind of surreal feeling like I was running along inside someone else's body. I had no pain whatsoever. No clutching at my chest or tightness like you see when people have heart attacks in movies. Just an odd feeling that's impossible to explain...I just felt myself falling through the air and then felt two big thumps as my head hit the ground in front of me then that was it. Blackness, nothing. I was dead.
The former England Under-21 said that he owed his life to the quick thinking of a doctor and Tottenham fan who leapt from his seat in the crowd and rushed on to the pitch.
Dr Andrew Deaner (pictured above) battled to keep him alive in the time before the ambulance arrived. Muamba was released from the London Chest Hospital on Monday April 16th almost exactly a month after he was admitted.
The Sun reports that he has already kicked a football and hopes to be able to play again.