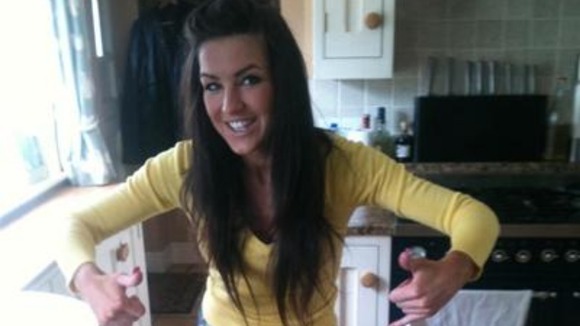 Tributes and donations have poured in for a woman who died near the London Marathon finishing line yesterday.
Claire Squires, who was running for the Samaritans, collapsed on the final stretch of the 26.2 mile course, she was given medical attention but died at the scene.
People have visited Ms Squires' JustGiving page to leave tributes to the 30-year-old.
Claire - May you see the goodwork you have achieved from your place of peaceful rest.
– Sean O'Reilly
You were an inspiration, God bless you x x.
– Helen Jackson
Claire, I didn't know you but like so many others I am heartbroken by your story. Life is so unfair! My thoughts are with you and your family!
– Beth Fletcher

More than £218,000 has now been donated to her JustGiving page where she had left this message:
As you know i am running the london marathon it was just going to be for fun. but its a fab opportunity to raise money for my charity the samaritans if everyone i know could donate £5.00 that would be a great help and change lives.
Tests will be carried out to establish how Ms Squires died in the coming days.
The organisers of the London Marathon released a statement sending their "condolences" to Ms Squires friends and family.
The organisers of the Virgin London Marathon would like to express their sincere condolences to the family and friends of the deceased.
We would like to emphasise that our immediate concern is for the family of the deceased. Our thoughts and deepest sympathies are with them at this difficult time.
The 30-year-old hairdresser collapsed in Birdcage Walk near St James's Park on the final stretch of the 26.2 mile course.
Ms Squires was running for the Samaritans because her mother has volunteered for the charity for more than 20 years.
Samaritans' Rachel Kirby-Rider told ITV News that they were "devastated" on hearing about her death, and expressed their condolences to her family.
The charity have now said that any donations made towards Ms Squires' donation page, will go towards a tribute fund, in which her family will decide which projects the money should go towards.
Ms Squires is the 11th participant to die since the event began in 1981.