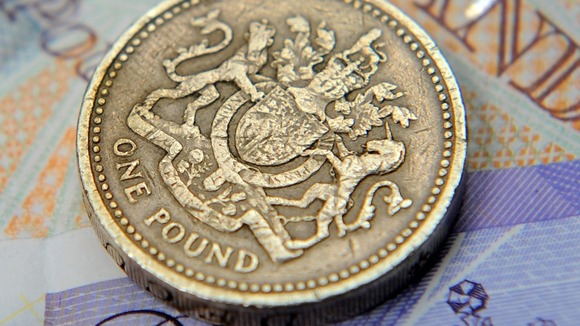 The UK economy has fallen back in to recession according to figures released today by the Office for National Statistics.
The economy shrank by 0.2% in the first quarter of 2012 after negative growth for the last quarter of 2011, meaning the economy is officially in a recession.
As this slump follows the last recession the UK is now in a double-dip recession.
The figures showed that:
The chained volume measure of GDP decreased by 0.2% in Q1 (first quarter) 2012
Output of the production industries decreased by 0.4% in Q1 2012, following a decrease of 1.3% in the previous quarter
Construction sector output decreased by 3.0% in Q1 2012, following a decrease of 0.2% in the previous quarter
Output of the service industries increased by 0.1% in Q1 2012, following a decrease of 0.1% in the previous quarter
GDP in volume terms is flat in Q1 2012, when compared with Q1 2011
The Chancellor has said that 'it is very disappointing news and it is a very tough economic situation.' Richard Edgar spoke to George Osborne:
Brendan Barber of the TUC has said that austerity is not working:
This is worse than expected. There has been no growth over the last year, and the economy is 0.5 per cent smaller than six months ago.

Austerity isn't working. The government should look across the Atlantic and follow President Obama's alternative that has reduced unemployment and brought growth back to the USA.
ITV News' Political Editor, Tom Bradby, reports on the UK's economic woes.
Economic forecaster IHS Global Insight's has hopes that these initial figures will be revised up, but the effects of headlines proclaiming a recession will already have been felt:
Along with the Bank of England and many other analysts, we are hugely sceptical about the first-quarter GDP data showing contraction of 0.2% quarter-on-quarter.

Nevertheless, the fact is that the data - for now at least - show a 0.2% quarter-on-quarter drop in GDP in the first quarter which means that the UK is officially back in recession as it follows a drop of 0.3% quarter-on-quarter in the fourth quarter of 2011. This will undoubtedly lead to negative headlines which could well hit consumer and business hard and make sustainable growth harder to achieve in the near-term at least.

We strongly suspect that sometime down the line that the GDP data will be revised up to show modest growth in the first quarter, but by then the recession headlines will have been written.