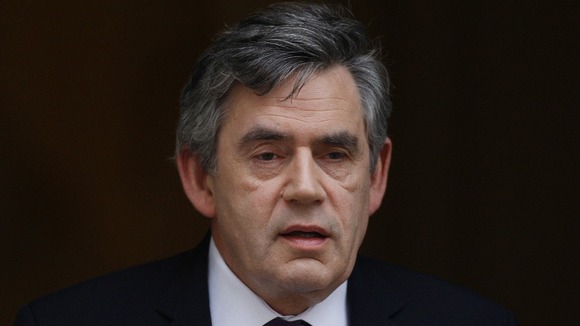 The CEO of News Corporation Rupert Murdoch said that former Prime Minister Gordon Brown "declared war" on News International after discovering that it would back the Conservative Party in the upcoming 2010 election.
It is one of several insights gained on the first day of his testimony to the Leveson Inquiry into culture, practices and ethics of the press.
Mr Murdoch said that Mr Brown told him:
Your company has declared war on my governemnt and we have no option but to make war on your company.
Earlier in the day, Mr Murdoch said: "I've never asked a prime minister for anything."
Mr Murdoch also claimed that he didn't make any any "preconditions of support"' for the Labour party when News International newspapers backed Tony Blair in the 1997 election. But he added: "We certainly expressed the opinion strongly that the EU constitution should be put to the people...I don't think we were alone in that".
Questions were also asked about Mr Murdoch's degree of control over editorial decisions at his newspapers. He told the Leveson Inquiry that whilst he never directed editorial policy at the Times or the Sunday Times, he did exercise control over the reporting of major issues at The Sun, and to a lesser extent the News of the World.
Asked to respond to the statement that he "excercises editorial control on major issues like which party to back in a general election or policy on Europe," he agreed it was accurate regarding The Sun. He said:
I'm a curious person who's interested in the great issues of the day and I'm not good at holding my tongue.
He added as an aside that: "I never much interfered with the News of the World I'm sorry to say".
When asked to expand on this comment, he replied "I'm not disowning it [News of the World], or saying that it wasn't my responsibility to do so...I was always closer to The Sun".
When asked about his management style, he said he has always led his companies with "a great deal of decentralisation". He also denied the claim that he led with "charismatic authority," saying: "I don't think I have any aura".
Robert Jay Q.C., who asked the questions at the Leveson Inquiry, also inquired about Mr Murdoch's relationship with the former Prime Minister Margaret Thatcher.
Mr Murdoch said he "became a great admirer" of Margaret Thatcher when she was elected, and that he remains an admirer.
When asked whether he was politically on the same page as Margaret Thatcher and the former US President Ronald Reagan, he said "I guess that's fair".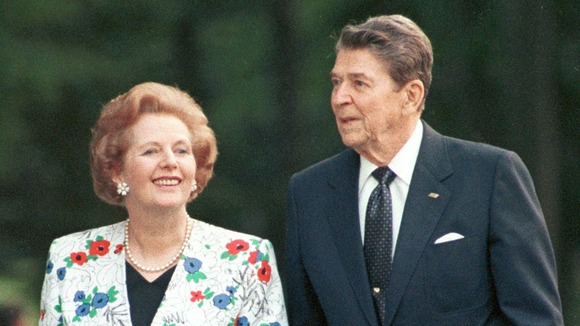 He said he has no recollection of a lunch he had with Mrs Thatcher on 4 January 1981 during the bidding process for the Times newspaper, but he maintained that the meeting was "quite appropriate" because it concerned the possible takeover of a "great economic asset".
The relationship between Rupert Murdoch and politicians will be under scrutiny after apparent revelations yesterday suggesting that the Culture Secretary Jeremy Hunt had sought to help Murdoch's News Corporation in an ultimately abortive bid to take over BSkyB.
The hearing continues.