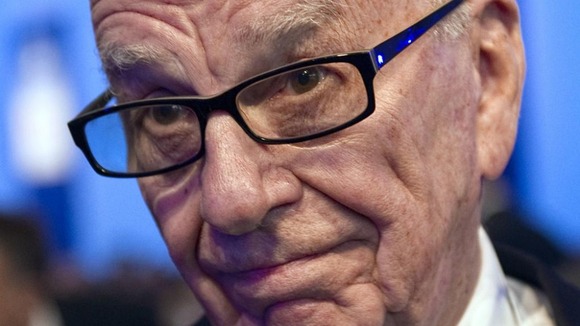 Media baron Rupert Murdoch is continuing his evidence to the Leveson Inquiry today by answering questions about how he dealt the phone-hacking scandal that engulfed his British newspapers.
He will be asked about his response to claims his journalists illegally paid public officials for information, and to the allegations of criminality against his journalists and editors.
81-year-old Murdoch began two days of testimony yesterday by describing how successive prime ministers have tried to win the support of him and his newspapers.
He described former prime minister Tony Blair as a "personal friend" and recounted an incident when David Cameron took a detour from his summer holiday in Turkey to meet him back in 2008. He insisted however that he did not ask for, receive or give favours to any prime ministers.
I want to say that I, in 10 years of his power, never asked Mr Blair for anything. Nor indeed did I receive any favours. If you want to check that, I think you should call him."
– Rupert Murdoch, Chairman and Chief Executive Officer of News Corporation.

Murdoch also claimed that Gordon Brown range him and "declared war" on his media empire after The Sun switched alliances to The Conservative Party in September 2009.

Gordon Brown refuted the allegations, made under oath, saying:
Mr Rupert Murdoch has today made a serious allegation that, in a telephone call when The Sun declared for the Conservative Party, I told him I had declared war on his company."He is wholly wrong. As the Leveson Inquiry heard, The Sun declared for the Conservatives on the 30th of September 2009. I did not phone Mr Murdoch or meet him, or write to him about his decision.
– Gordon Brown statement on Rupert Murdoch's testimony

Murdoch told the hearing yesterday he wanted to use his appearance to "put some myths to bed".

He said rumours that he has not forgiven Mr Cameron for setting up the Leveson Inquiry were untrue, and rejected suggestions that his papers to exert political power.

The billionaire also denied using his newspapers to promote his commercial interests.

But he admitted:
"It's only natural for politicians to reach out to editors, and sometimes proprietors if they are available, to explain what they are doing and hoping it makes an impression and it gets through."
UK Editor Keir Simmons reports on Rupert Murdoch's first day of evidence at the Leveson Inquiry.