Former Oasis frontman and Manchester City supporter Liam Gallagher believes his side will win the league after beating their bitter rivals 1-0 at the Etihad Stadium.
Speaking before the game, Gallagher said that after Arsenal beat City two weeks ago - leaving them eight points behind Manchester United - he "thought it was well and truly over".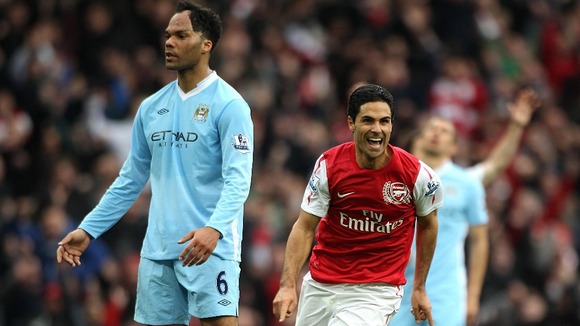 I got back from Disneyland with the kids and we got beat by Arsenal so we were eight points behind and I was getting loads of grief from United fans in Disneyland.

Even Daffy Duck I think is a secret Red, he was having a pop, so I thought it was well and truly over then."
But, United unexpectedly lost to Wigan and drew with Everton allowing City to close the gap to just three points. City's win puts them above United on goal difference with both set to play two more games.
Before the game, Gallagher predicted a City victory would see them lifting the Premier League trophy in a couple of weeks.
If we beat United tonight we can go on to win the league but United are a mega team and we will have to wait and see, but the guys are going to be earning their money tonight.