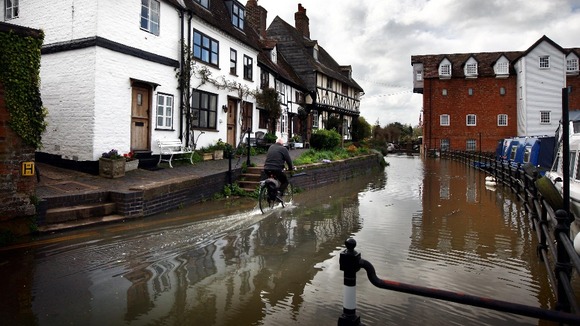 Almost 150 weather alerts have been issued across England and Wales following a weekend of severe weather conditions which left one person dead.
A 54-year-old man and a dog died when the car they were travelling in became completely submerged in "five feet of fast-flowing water" as it drove across a flooded ford in Hampshire.
The Met Office has already said this month is the wettest April since records began more than a century ago.
It has issued an Amber Weather Warning, in which they have said to 'be prepared' for further rain:
Frontal systems moving north-westwards from the Continent are likely to bring further heavy, and possible thundery rain by the early hours of Tuesday. This will give totals of 20-40mm in places, with isolated values in excess of 50mm also possible.
– Met Office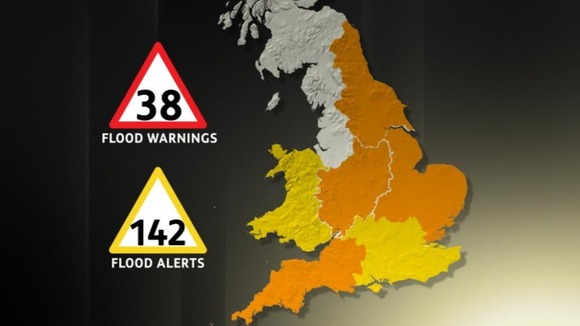 There are 38 flood warnings in place, including 20 in the South West and a handful each in the Midlands, North East and East Anglia. There were also 142 flood alerts less serious flood alerts.
An Environment Agency spokeswoman said they remained on high alert for flooding into Tuesday across southern England but particularly Devon, Somerset and Dorset. She said:
After a very wet weekend conditions have generally improved today, but further rain forecast for tonight means that there is still a risk of flooding across many parts of England and Wales.
– Environment Agency Spokeswoman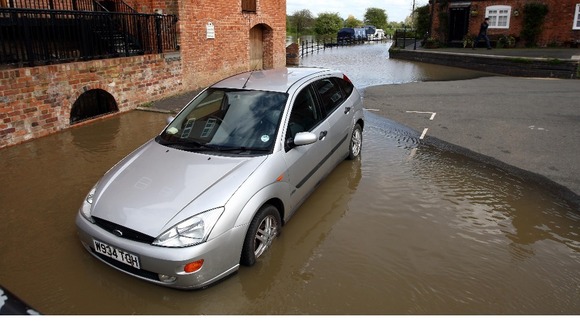 Devon and Somerset Fire and Rescue Service said it had attended seven separate incidents in the past two days in which vehicles had become stuck in flood water.
ITV's Emily Morgan has said that despite floods up and down the country, it has not solved the drought crisis.
The Environment Agency also issued a severe flood warning in Northampton, in which a caravan holiday park had to be evacuated over concerns that overnight rain could cause flash flooding.
A statement on Billing Aquadrome website said:
EA officers have visited Billing Aquadrome today and instructed that the park is evacuated as a precautionary measure to ensure the safety of holiday guests and holiday home owners.
– Billing Aquadrome Spokesperson

The Met Office has said April has been unusually cool with an average temperature of 6.1C compared to March's 7.7C and no weather station recorded a temperature of 20C, unlike the previous month when temperatures regularly soared to break the 20C barrier.