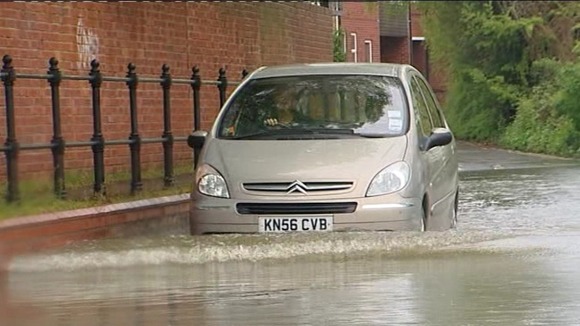 Parts of England and Wales have seen further flooding after heavy rain lashed southern Britain overnight following the wettest April since records began.
More than 20mm (0.8in) of rain deluged some regions in the space of 12 hours as already-saturated river catchments neared bursting point - and more downpours are forecast for today.
It came after a man and his dog drowned when their car attempted to cross a flooded ford in Hampshire and around 1,000 people were evacuated from a Northamptonshire caravan park yesterday.
The Environment Agency (EA) remains on "high alert" for flooding and said it is paying "particular focus" on the counties of Somerset, Dorset and Devon, which experienced some of the heaviest of the overnight rainfall.
The agency has reduced the flood warnings from 40 to 32 across England and Wales where flooding is expected. They have also decreased the amount of flood alerts from152 to 130, where flooding is possible. The only region to not be affected by the warnings is the north west.
The flood warnings in the UK are as listed below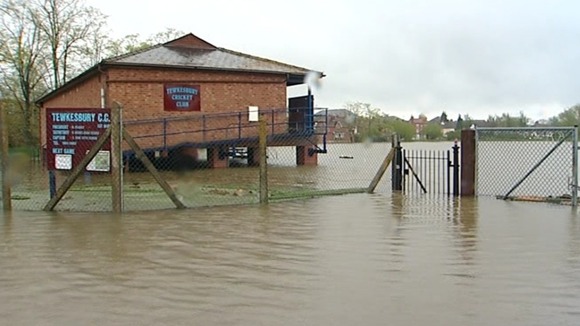 The Environment Agency has told ITV News that the number of flood warnings has gone down overnight - and the situation is improving. More rain is expected today but the agency says there is no risk to property. It expects some continued localised flooding on roads and flood plains. Meanwhile The Met Office has issued an amber warning of severe rain and storms in south west England until 3pm today.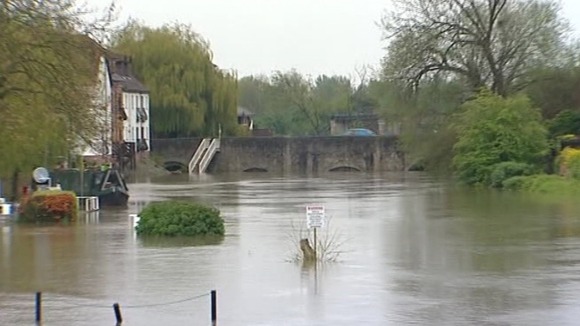 Yellow warnings for heavy downpours are in place for the south and east of England, southern Wales, London and the Midlands.
A Met Office spokesman said:
Outbreaks of rain, heavy and possibly thundery, are likely to affect southern England and the southern half of Wales, during Tuesday.

The public should be aware that, following recent heavy rainfall, further localised flooding is possible, with parts of Devon, Dorset and Somerset looking especially vulnerable. There will also be difficult driving conditions at times.As we move through daylight hours on Tuesday the risk of heavy rain will gradually reduce. In addition, strong north easterly winds are likely across the Midlands and parts of Wales.
The national forecaster said that 32mm (1.3in) of rain had fallen over Exmoor in the past 24 hours, while in the 12 hours leading up to 4am, more than 20mm (0.8in) had fallen in south Wales and 16.4mm (0.7in) had deluged Bournemouth Airport.
Met Office forecaster Dan Grey said:
The rain reached the Dorset coast at around 7pm last night and spread north and west throughout the night.

It has been really heavy in the south west of England and there has also been quite a lot of thunder in central and eastern areas.

By morning rush hour the heavy rain will have reached the West Midlands and east Wales and there is going to be some dangerous driving conditions.
Aisling Creevey, forecaster with MeteoGroup, the weather division of the Press Association, said there were lightning strikes across much of the south of England overnight.
In the space of an hour 6.44mm (0.25in) of rain fell in St Athan, South Wales overnight, while 5.8mm fell in the same time period in the Cotswolds town of Winchcombe, in Gloucestershire.
"Everywhere across southern England overnight there was at least 1mm to 2mm of rain every hour," she added.
Around 1,000 people were evacuated from Billing Aquadrome caravan holiday park in Northamptonshire yesterday as heavy rain was forecast for the region.
Guests and caravan owners were advised to leave the site in Great Billing, Northampton, by EA officials who issued a flood warning for the area.
Northamptonshire Police said most people had been able to stay with friends or family or had travelled home.