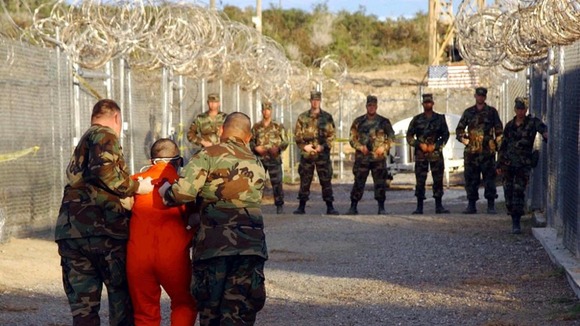 Texas based company KBR, a former subsidiary of the Halliburton group, is seeking a role in the £1.5 billion contract to run a number of services on behalf of West Midlands and Surrey police.
The American company was part of the group that built the Guantanamo Bay detention centre in Cuba.
KBR already provide support services to the police in the UK. We are, for example, supporting the police during the Olympic Games.
– Andrew Pringle, president of KBR (UK)

The company has tried to distance itself from its involvement in the controversial detention centre.
The incidents of the past occurred in 1994 through 2004 when KBR was owned by Halliburton.

Since 2006, KBR has brought in a completely new management team which is committed to best-in-class compliance
– KBR spokesperson

Other police forces, under pressure to cut costs in the face of 20% budget cuts, have already agreed deals with private firms to provide a range of support services.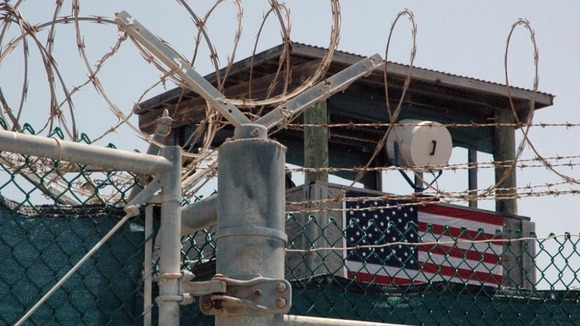 Shadow policing mininster David Hanson Shadow says the Government is pushing policing too far in to privatisation, and cutting too much from police budgets.
The public don't want to see core policing provided for profit by big companies.

The Government is pushing the police too far into contracting out core public policing and they should rule out private contracts for these roles.

The use of private companies must never be allowed to endanger public confidence in policing.
– David Hanson, Shadow Policing Minister

KBR's Andrew Pringle said the firm was interested in helping West Midlands and Surrey Police improve their efficiency, but added the roles of front line policing would not be affected.

The firm already has contracts with the Ministry of Defence. They already employ a large amount of civilian staff and manage British Camp Bastian in Afghanistan.

The Police Federation have hit out at the move, saying it is part of a process to "make the police more and more remote from the public".
We believe simply that if you call a cop, you should get a cop, not a security guard, not a uniformed civilian nor an employee of a major international conglomerate.

We believe it's what the public expect and believe that there should be a public debate before parts of the police service are sold off to the highest bidder."
– Julie Nesbit, Police Federation