Wills & Kate mark first wedding anniversary with a pub fry-up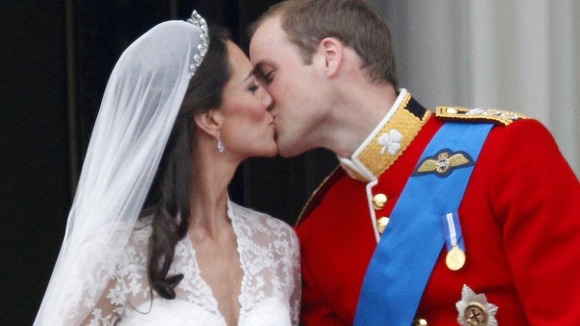 The Duke and Duchess of Cambridge spent their first wedding anniversary tucking in to a traditional English breakfast of bacon and eggs.
William and Catherine stayed at the Westleton Crown near Ipswich in Suffolk following the wedding celebrations of one of Catherine's school friends.
The pub's general manager Gareth Clarke told the East Anglian Daily Times he didn't know who the 'special guests' were going to be.
We were made aware that some special guests were arriving but we didn't know just how special.

They're the first royalty we've had staying with us. It's not every day you welcome the second in line to the throne."
– Gareth Clarke, Westleton Crown General Manager

The royal couple arrived in the early hours of Sunday morning and had a quick drink at the bar before going to bed.

After breakfast they left for North Wales where they celebrated the rest of their first wedding anniversary.