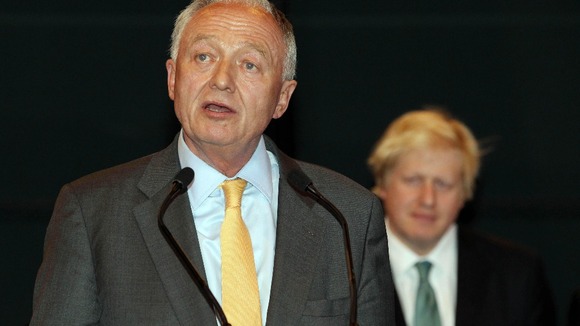 Having narrowly lost the election to be the Mayor of London the Labour candidate Ken Livingstone took to the stand to concede defeat and thank his supporters.
In what was perhaps a typical Livingstonian move he used the opportunity to attackl the Conservatives election record and perhaps even managed to steal a little of the limelight awat from the victorious Boris Johnson.
Speaking after the new Mayor's acceptance speech Mr Livingstone dramatically announced his retirement from electoral politics.
This is my last election. Forty-one years ago almost to the day, I won my first election on a manifesto promising to build good council housing and introduce a free bus pass for pensioners.Now I've lived long enough to get one myself. I didn't think I necessarily would at the time.And since then, I've won 11 more elections and lost three. But the one I most regret losing is this. This is the defeat I most regret, because these are the worst times for 80 years, and Londoners needed a mayor to get them through this very difficult period by cutting fares, by cutting energy prices and putting people back to work building good council homes.I am sincerely sorry to those Londoners who desperately wanted us to win that I failed to do that and they will continue to bear the pain of this recession without any help from here in City Hall.
Mr Livingstone suggested that Mr Johnson may have sealed the succession as next Conservative leader with his victory today.He also joked that the mayoral result might have spoiled David Cameron's supper.
The real story tonight is that under Ed Miliband we have won in every part of the country.I want to congratulate Boris on his personal victory. Whilst Cameron and Osborne are dragging the Tory Party down to defeat in the rest of Britain, not only have you won another term, but I suspect this result has settled the question of the next Tory leadership election.
Thanking supporters, activists and Mr Miliband for their help with a "gruelling" campaign, he said: "I am truly sorry I couldn't pull this victory off, but I am incredibly proud of our team and its incredibly hard work."And he ended with a warning for the future unless Labour wins back power in 2015: "Today's teenagers are the first generation of English men and women who face a worse prospect than their parents."This is because the aggressive free-market agenda set by the Tory Party 30 years ago has failed to deliver the sound economy they promised. Osborne pushing us back into a double-dip recession merely confirms it."He added: "London is the most amazing city but our children must be able to find homes and jobs in it, as they must in the rest of Britain."The gains that Labour has made today are a big stride towards achieving that under Ed Miliband at the next general election."