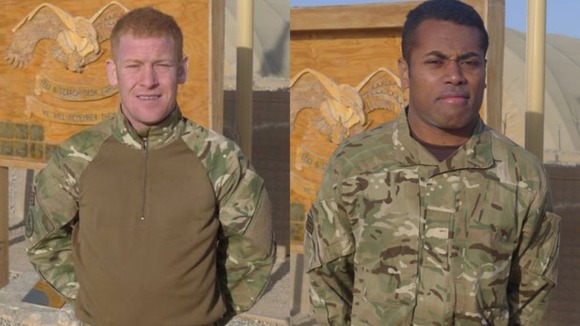 Corporal Roberts and Private Silibaravi were attached to 1st Battalion The Royal Welsh Battlegroup, and were serving as part of Combined Force Burma, when they were killed in an indirect fire attack on Forward Operating Base Ouellette, in the northern part of Nahr-e Saraj district.
The children of a soldier Cpl Roberts have paid a touching tribute to their father saying: "We wish yesterday had never happened."
Friends and relatives hailed their bravery as bosses said they "undoubtedly" saved the lives of both Afghans and fellow servicemen.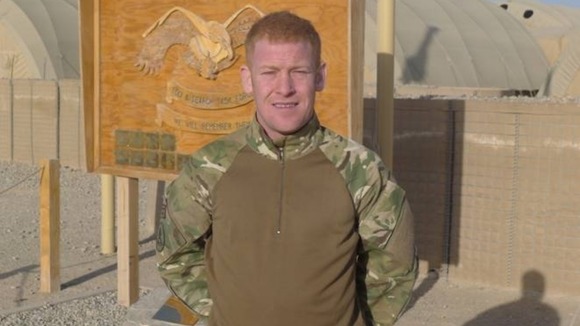 For our brave Dad who went away to build sandcastles and stop the bad men hurting people. We love you to the moon and back.

You are an angel in Heaven now looking down on us all, we wish yesterday had never happened and you were still here to phone us and take us out.

You were the best Dad, we remember all the fun things we did, we will never forget you and will love you forever. You are our Hero and we will pray for you always.
– Corporal Roberts' children Jessica, Kyle and Kayla

Corporal Roberts, who was born in Middlesbrough, was on his second tour of Afghanistan and had served on operations in Bosnia and Iraq.
Andrew truly was a hero and I'm so proud of what he achieved, he was such a special, kind and caring person.

I was blessed to have spent the past two and a half years with Andrew. He made me and my son Josh so happy. I have lost my soul mate and my best friend.

The memories I have of our time together I will hold in my heart forever. Sweet dreams my hero all my love always.
– Cpl Roberts' girlfriend Paula Ewers

Cpl Roberts was the Section Commander in 23 Pioneer Regiment The Royal Logistic Corps and was responsible for leading a team trying to detect Improvised Explosive Devices in high risk areas.

The Ministry of Defence has said the he not only facilitated freedom of movement for International Security Assistance Forces and Afghan National Security Forces, but also undoubtedly saved the lives of both Afghans and International personnel.

Besides his girlfriend and children, he also leaves behind his parents, Pauline and Stephen, and his brothers and sisters, Tracey, Mark, Darren, Michael and Emma.

He was praised by colleagues as a "talented Junior Non Commissioned Officer" with a "cheeky grin" who was "one of their finest" of his squadron.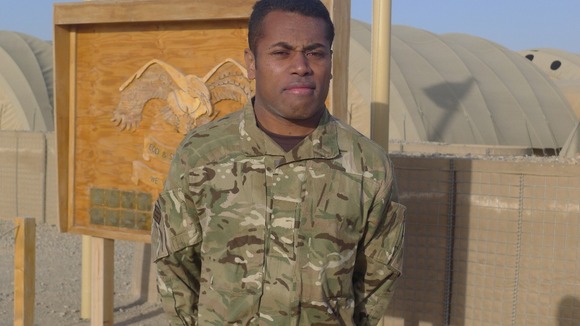 His colleague Fiji-born Private Silibaravi, also 32, was commended as a "quiet, yet determined and popular soldier".The serviceman, who leaves behind his parents, Meli and Merewalesi, his brother Saimoni, and sister Mereoni, was new to the specialist role of Advanced Searcher. His job also involved working to detect make-shift bombs.
A quiet, yet determined and popular soldier, Private Silibaravi was a professional and committed individual.Strong and fit, he had an excellent work ethic, throwing himself wholeheartedly at every challenge. The number of operational tours that he had successfully completed is testament to his dedication and professionalism.
– Lieutenant Colonel Simon Bell, Commanding Officer Explosive Ordnance Disposal and Search Task Force

Private Silibaravi - known as Sili or Prince - was described as a "soldier's soldier" and praised for his "quiet confidence" and "clear inner strength".
Private Ratu Silibaravi was one of my most experienced soldiers. Steadfast, redoubtable and brave, this soldier was a Pioneer to his core. A man of strong belief and affable character, he was immensely popular in the Regiment and a highly valued member of his Search team.
– Lieutenant Colonel Dom Fletcher, Commanding Officer, 23 Pioneer Regiment RLC

Private Silibaravi, a keen sportsman, joined the Army in 2002 and served in Iraq and Afghanistan. This was his third tour of duty.

He represented the Regiment at both athletics and rugby.
I know only too well the hole Sili will leave in our ranks. A very modest soldier, his heart of gold was truly known to all.

Despite his gentle nature, Sili was one of the strongest soldiers I have had the pleasure to meet. Without a doubt, our Regiment is a lesser place without his reassuring presence. He represented the best of us, a Pioneer through and through.
– Lieutenant Damien Turner, Advanced Search Advisor, 23 Pioneer Regiment

A total of 412 members of UK forces have died since operations in Afghanistan began in October 2001.
It was with great sadness that I learned of the deaths of Corporal Andrew Roberts and Private Ratu Silibaravi, two soldiers who were respected by their colleagues as much for their personalities as for their professionalism and commitment to duty.

They have given their lives defending the UK's national security in a campaign vital to preventing terrorism from succeeding and spreading; their sacrifice will not be forgotten. My thoughts and deepest sympathies are with the two families, as well as friends and colleagues left behind.
– Secretary of State for Defence, Philip Hammond